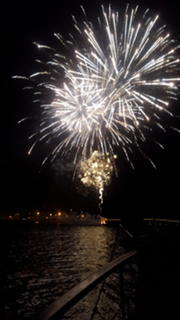 SV Rhona H NYE cruise
31 Dec 2018 8:30pm
SV Rhona H
Waterfront, Hobart Tasmania 7000
NYE this year: a personalised SV Rhona H experience. It of course includes seeing the new year in, canapé style dessert supper, choice of cider or sparling wine at midnight. All tickets $150 Boarding 8pm in time for the first fireworks, a sail around the river, then we will choose a vantage point out on the river for a spectacular view at midnight. We aim to be back alongside at 00:30 limited to 20 guests.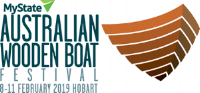 Australian Wooden Boat Festival: Parade of Sail
08 Feb 2019 7:00am
SV Rhona H
Waterfront, Hobart Tasmania 7000
07:00 Board your coach to Kettering to meet SV Rhona H. 08:00 Set sail to Hobart Enjoy a scrumptious breakfast, morning tea & lunch up on deck: remarkable views of the Channel Unlimited tea, coffee, fruit juice. Glass of wine or cider with lunch ALL included! On arrival in Hobart: Parade of Sail. We love to sail throughout: offer a personalised experience. "more than just a trip on a sail boat It's an authentic Tall Ship experience".
AWBF Short Sail
09 Feb 2019 1:00pm to 09 Feb 2019 3:00pm
AWBF
Hobart Waterfront, 7000
Sail on SV Rhona H during the 2019 AWBF.