Wedding Lesson One
04 Aug 2018 12:00am
Cutlers Dance Club
30 Stockdale Rd, O'Connor WA 6163
Specialist teachers will check details like the dance floor space & type, the brides dress, your abilities & the song choice. Get a nice entrance, some cool moves & a finish (maybe a dip)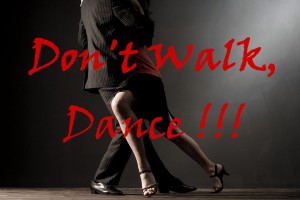 Beginners Latin Ballroom & Swing/Jive 5 week course - Save $
21 Aug 2018 7:00pm
Cutlers Dance Club
30 Stockdale Rd, O'Connor WA 6163
Slow Latin music - learn Rumba. Quick Latin music - start with Bachata. The essential ballroom dance - Waltz. Rock n roll - learn Swing/Jive. Learn other slightly harder dances (like Salsa) once you've done this course. Social Party Dance nights on most Saturdays. Even an overseas dance holiday coming up. Warning!! This is addictive fun.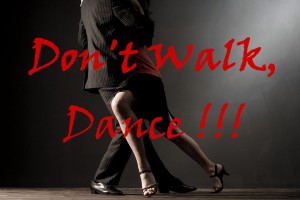 Private Lesson - Buy 2 get 1 FREE!
31 Aug 2018 9:00am
Cutlers Dance Club
30 Stockdale rd, , O'Connor W.A. 6163
Have personal tuition with your own teacher. Learn in thrice the time with more technique & understanding. Our patient experienced teachers will go at your own pace. Times & dates to suit. Book 1 hour or 45 min. Pay up front for 2 lessons & get 1 free. Book with Wayne, Carol or Velina
Private Lesson (single or couple)
31 Aug 2018 4:00pm to 20 Dec 2018 7:00pm
Cutlers Dance Studio
30 Stockdale Rd, O'Connor WA 6163
1 hour or 45 mins. Private Lesson with your personal tutor. Learn in thrice the time with more technique. This is different to Wedding Lessons. Times & dates to suit. Book with Velina, Carol or Wayne.,
8th Holiday for Dancers July 2019
06 Jul 2019 9:00am
8th Dance Holiday at The Mansion Bali
Ubud Bali
Arrive July 6 Saturday & depart July 13 Saturday 7 nights at The Mansion Bali. Live in luxury, dine like royalty, swim at all hours, dance in a great ballroom, indulge in massages & shop like crazy. Room styles are very limited so book now. Includes – Breakfasts, 3 dinner dances in their ballroom with great music. Morning dance lessons. Accommodation.