Romancing the Stars - Brisbane 2018 (Ambrose Treacy College)
01 Mar 2018 6:00pm
Ambrose Treacy College
Twigg St, Indooroopilly Qld 4068
$25 members and students, $35 non-members Starts 6.00pm. On Thursday evening 1 March from 6:00pm discover what books our local authors and illustrators have been creating for children and young adults. Speed date 20 local stars and meet others informally. Great food and drinks. View and buy books and illustrations. Raffle and quiz competition. To see who is coming, check our website http://booklinks.org.au
Write Engaging Stories using Child Development Theory
03 Mar 2018 12:30pm
State Library of Queensland, Room 1B
Cultural Centre, Stanley Place, South Bank, South Brisbane Queensland 4101
Yvonne uses her 20+ year background as an early childhood professional and her experience as a previous TAFE teacher in Early Childhood Education and Care as well as the latest information and recent developments in child development theory. Participants will understand why children like and understand specific stories at a particular stage of development to make children's writers and illustrators more informed, knowledgeable and inspired to write the stories children will love!
Samantha Wheeler - Writing workshop for children aged 8 -12
24 Mar 2018 10:00am
State Library of Qld, Room 1B
Cultural Precint, Stanley Place, South Brisbane Qld 4101
You love animals and you'd love to write a story about them? But where do you start? How do you finish? Let author Samantha Wheeler help you plan your story so that it starts with a boom, races across the page towards the finish, and comes to a rounded, satisfying end. Become the champion of storytelling in one short workshop that is sure to leave your narrative shining. 10:00-11:30, $25 members, $30 non-members.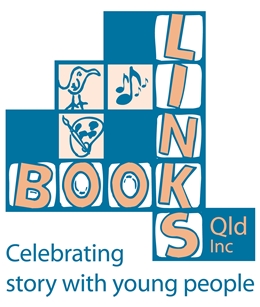 2018 Book Links Membership
01 Dec 2018 12:00am
Book Links (QLD) Inc.
c/o Queensland Writers Centre, PO BOX 3488, SOUTH BRISBANE QLD 4101
Join, or renew your membership for, Book Links - the Centre for Children's Literature to support our work, receive discounts at local book shops, discounts on event tickets, receive the latest news on what's happening in Qld Children's Literature and find out more about our resources and programs. Join Book Links (QLD) Inc.now! This is an annual membership that runs from January to December.