Did you know that you can fundraise around the clock, 24/7 with TryBooking?
Fundraising activities can play a large role as part of your organisation, by fundraising you can ensure that you are able to reach your fundraising goals. Collect donations all month, semester or year-round. Fundraising is a fun and easy way to raise funds, no matter the size of the project! 
What is a TryBooking Fundraising page?  
Great question, a Fundraising page with TryBooking allows you to collect donations in only a matter of minutes! Why stop at just one? TryBooking allows you to have multiple Fundraising pages running at once, they can be used for general donations or specific goals such as a school building fund. 
Is your school or community collecting donations towards an ongoing project? Creating a Fundraising page will allow you to collect funds all year round or until you reach your target.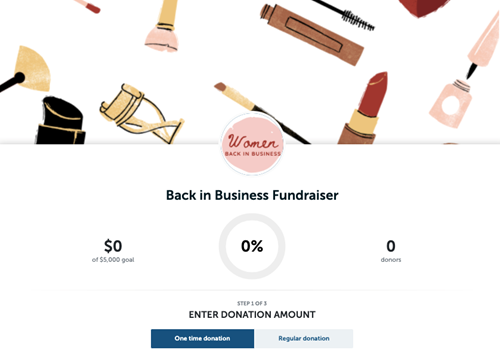 What are the benefits of fundraising?  
There are many benefits that come with fundraising, some of these include building camaraderie, bringing in new clientele and increasing community engagement.  
Building Camaraderie 
There's nothing like a fundraiser to build camaraderie and community spirit. Customers that are familiar with your group are more likely to feel more committed to your cause and willing to give.  
Did you know TryBooking Fundraising pages allow you to set fundraising goals? By setting a fundraising goal, customers know exactly what goal you have in mind, it may mean that they dig a little deeper to help meet your goal. Please see Setting a Fundraising goal. 

Bringing in new clientele  
Another benefit to event fundraising is the opportunity to grow your network with new supporters. Fundraising pages are also featured on our fundraising page to encourage some more traffic to your page. Fundraising is something that is often discussed within the community and is shared amongst different groups, in turn, bringing in new clientele and support.  
Want to find causes you can give to or need some inspiration? Why not check out our current Fundraising Pages.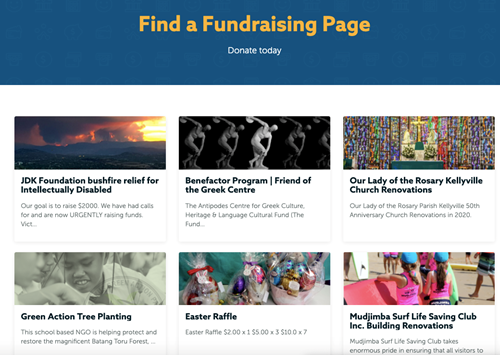 Increasing Engagement  
Fundraising pages can be a fun way to increase community engagement. It can see your supporters really get behind your latest cause or campaign. With TryBooking's fundraising pages your supporters can easily donate and share your fundraising page with their friends with the click of a button. Having events and fundraising pages can encourage your regular buyers to give. 
Find that your donors are creatures of habits? Why not encourage them to set up regular donations, that way they can simply sign up to be a regular donor and allow donations to happen automatically. You have the ability to turn this feature on or off per Fundraising page. 
Fundraising pages can build up regular cash flow with recurring donations in addition to purpose-specific pages. Please see Collecting Regular donations.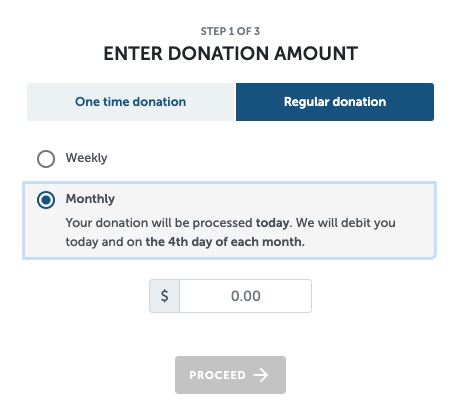 Did you know we are the only platform that offers both ticketing and fundraising? We pride ourselves on this, along with some of the lowest fees out there!  

Fundraising can take on many shapes and forms, from accepting donations to hosting an event or selling raffle tickets. Whilst it may be tempting to jump straight into setting up a Fundraising Page, it's important that you choose the right option to maximise your fundraising efforts and make the best use of the TryBooking platform. To assist we have put together a guide to help you make the right choice as to whether should be using a Fundraising Page or an Event page for your fundraising cause.  
Please see our Learning Centre article on When should I use a Fundraising Page? For further information. Our friendly Client Success Team are only ever a call or email away.