Mission 65: FASHION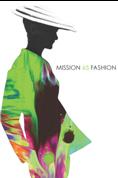 Drawing on Christian Dior's new-look as inspiration, Mission 65 is a fundraising fashion show and silent auction, recognising and celebrating sixty-five years of Prahran Mission's wonderful community contributions.
Using existing clothing sourced from the Mission's op shops, our talented Melbourne fashion icons, along with the exceptional students from the Whitehouse Institute of Design, shall transform everyday garments into exquisite, designer pieces reminiscent of the post-war period, and the mend and make do mentality. Fabulous Designers lending their hearts and talented minds:
Jenny Bannister
Project Runway's Anthony Capon
Madam Virtue & Co
Candice DeVille
Clemente Talarico
Kara Baker
The evening will be hosted by celebrity stylist Philip Boon and designer Jenny Bannister, also known as the sassy duo behind Fashion Torque. We'll have a magnificent swing band the Hot Jazz Quintet, and we expect all to try their best at a spectacular and chic 1940s outfit! Go for glamour or try out minimal new-look elegance.
VENUE: Red Bennies, 373 Chapel Street, South Yarra
DATE: Wednesday 1st June
DOORS OPEN: 7pm
Ticket Prices (includes a drink on arrival)

VENUE: Red Bennies
DATE: Wednesday 1st June
DOORS OPEN: 7pm

CONTACT DETAILS: Anna Briggs 9692 9500 admin@prahranmission.org.au
This event is currently closed and no contact details are available