W.N.P.S. presents The Wizard Of Oz
PLEASE NOTE THAT THE WEBSITE HAS NOT TAKEN INTO ACCOUNT DAYLIGHT SAVINGS TIME - TICKETS WILL BE AVAILABLE FROM 8PM TONIGHT - SORRY FOR ANY INCONVENIENCE.
Take a magical journey over the rainbow as Williamstown North Primary School proudly presents THE WIZARD OF OZ – Young Performers' Edition - live on stage!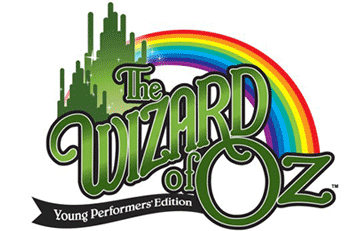 Williamstown North Primary School celebrates the 75th Anniversary of the classic motion picture with a stage production equally filled with brains, heart, and courage. Join Dorothy as a twister whisks her away from her gray Kansas farm to a strange, colorful new land. To return home, she must journey from Munchkinland, down the yellow brick road to the Emerald City, where she must seek assistance from the wonderful Wizard of Oz. Along the way, she meets a Scarecrow, a Tin Man, a Cowardly Lion, as well as Glinda the Good Witch of the North and the Wicked Witch of the West. Ultimately, Dorothy discovers that there really is no place like home.
This 75-minute musical based on the movie will be presented for two performances only – Wednesday the 10th of December and Thursday the 11th of December at Williamstown Town Hall located at 104 Ferguson Street, Williamstown at 7.00 pm.
THE WIZARD OF OZ: Young Performers' Edition is based on the classic 1939 motion picture, which was, in turn adapted from the novel The Wonderful Wizard of Oz by L. Frank Baum. The stage version includes the movie's songs written by Harold Arlen and E.Y. Harburg, including "Ding-Dong, the Witch is Dead," "If I Only Had a Brain," "Follow the Yellow Brick Road," and, of course, the Oscar-winning "Over the Rainbow."
SEATING:
As seating is limited at Williamstown Town Hall we have restricted the number of tickets to two (2) per family per night. If extra tickets become available we will inform families via the school newsletter.
CONTACT DETAILS:
Dean Pearce - Performing Arts Teacher
Williamstown North Primary School
(03) 9397 5722
pearce.dean.d@edumail.vic.gov.au

CREDITS:
By L. Frank Baum
With Music and Lyrics by Harold Arlen and E.Y. Harburg
Background Music by Herbert Stothart
Dance and Vocal Arrangements by Peter Howard
Orchestration by Larry Wilcox
Adapted by John Kane for the Royal Shakespeare Company
Based upon the Classical Motion Picture owned by Turner Entertainment Co. and distributed in all media by Warner Bros.


THE WIZARD OF OZ: Young Performers' Edition is produced by arrangement with TAMS-WITMARK MUSIC LIBRARY, INC,. 560 Lexington Avenue, New York, NY 10022
This event is currently closed and no contact details are available