Orientation for Mission 2015
Leadership for Mission 2015
A Professional Development Program of 3 evenings
Catholic Social Services Victoria is providing an Orientation Package consisting of three evening Forums. The aim of the program is to enable leaders in the Catholic social services sector to more effectively develop and strengthen their organisations in carrying out their transformative role of working for the creation of a just society and the amelioration of poverty and hardship.
The Forums are designed to be interactive, combining quality input with ample time for discussion, questions and the sharing of experiences. There will also be an opportunity for reflection on applicability of ideas to your own organisation.
Forum 1 Service at the heart of the Gospel: Wednesday, 25 March, 5.30 for 6.00pm start until 8.30pm
Forum 2 Services reflecting Mission: Wednesday, 22 April, 5.30 for 6.00 – 8.30pm
Forum 3 Building a Sustainable, Mission-driven Future: Wednesday 27 May, 5.30 for 6.00 – 8.30pm
Fr Noel Connolly, Sandie Cornish and Fr Joe Caddy leading presenters on the Church in the world and on Catholic Social Teaching, will lead forums as part of this program. The venue is the Thomas Carr Centre, 278 Victoria Pde, East Melbourne. Enquiries: Lucia Brick 9287 5566.
click here for flyer and click here for Program .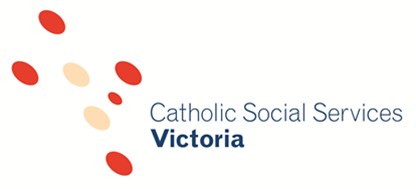 This event is currently closed and no contact details are available