European Business X-Mas Party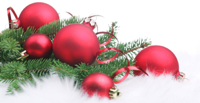 Dear friends and supporters of European Business,
This year has gone by in no time and Christmas is already looming, just look at the CBD decoration.
This means it is also time for our European Business Xmas Party !
We are happy to house this very enjoyable event once again at Murmur - exactly that type of venue that Melbourne is famous for - discreet, cosy and almost impossible to find !
It is located upstairs in 17 Warburton Ln, Melbourne.
So come along on Tuesday, 9 December, starting from 6pm- we will provide the food and all you need to do is grab a drink and then relax from the hustle and bustle of the season over a nice conversation. This is a free event and you are welcome to bring friends and partners along.
Please RSVP for catering purpose by 3rd December by following the prompts.
We look forward to seeing you there and wish you the best for the holiday season and a healthy start into 2015!
Kind Regards,
Oliver Jankowsky
This event is currently closed and no contact details are available