Malvern Netball Club Registrations 2015
Malvern Netball Club Registrations 2015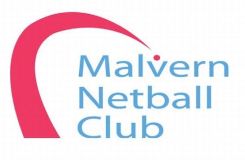 Registrations may only be made online.
By proceeding and registering your child with the Malvern Netball Club, you agree to the following terms and conditions.
If your child withdraws from the team prior to the start of the 2015 Season, the club will issue an 80% refund.
If you withdraw your child from the team during the season, no refund will be issued.
Team selection is at the discretion of the Malvern Netball Club Committee.
Important information - Grade 4 and 6 players ONLY
Before you proceed the players will be required to select some names of other players they would like to play with.
For enquiries relating to registrations please contact Registrar: Jane Wallis ajwallis@bigpond.net.au
All other enquiries go to the Club website www.malvernnetballclub.com.au
This event is currently closed and no contact details are available