Sam Buckingham + Emma & the Hungry Truth
Sam Buckingham + Emma Dean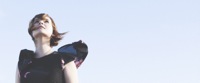 Thursday 5 March: Two of Australia's most honest songbirds join together in a rare double bill. Unique in the way they deliver their music, Dean and Buckingham have been influencing each others music for the past five years,. This is an intimate night of storytelling and song. Each playing a solo set, they could also be convinced to join each other for a song or two...
Folk troubadour Sam Buckingham has lapped the country 6 times since her first 'house concert' tour of 2011, in what has become an obvious show of grass roots commitment, and true fan support. She honed her songwriting in Nashville and New York, in preparation for recording her most resent long player 'I'm A Bird', co-produced with multiple ARIA winner Paul McKercher. The album explores ideas of traveling, asking questions, and breaking free from fear and expectation – a continuing theme in Buckingham's most recent songwriting.
"Truly gorgeous" Paul Smith, Sydney Morning Herald
"Compelling, beautiful... She'll take you on a journey home" The Music.com.au
Emma & The Hungry Truth are a sight to behold. Their musicianship and camaraderie is matched only by their fierce stagecraft and otherworldly aesthetic. This show features brother and sister duo - Emma & Tony Dean - in a stripped back lineup. Though there will be no shortage of flamboyance, capturing their signature sound of primal rhythms, break-your-heart-lyrics & catchy melodies.
"Singer, songwriter and self proclaimed ringmaster Emma Dean is a hobobag full of crazy pills. Like the really awesome hallucinogenic kind." THE NEW YORK POST
Bookings close at 4pm on the day. Tickets may be purchased at the door subject to availability. No refunds or exchanges
DOORS OPEN AT 6pm for cocktail hour, dining and best seating. (90% seated, 10% standing)
Two sets until 1130pm (approximate)

505 reserves the right to sell unredeemed tickets after show time
VENUE:
Venue 505
280 Cleveland Street
Surry Hills
Sydney, NSW 2010
CONTACT DETAILS: c20dog@me.com
This event is currently closed and no contact details are available