"The Big Funk" by John Patrick Shanley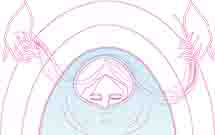 Suspicious Woman Productions
Presents
THE BIG FUNK
A Casual Play
By John Patrick Shanley
March 11 - 21 (Previews 11-12 March)
Tuesday - Saturday 8pm, Sunday 6pm
Tix: $30 | $25 | Preview $20
"....a uniquely funny, provocative evening of theatre" USA Today
John Patrick Shanley, Pulitzer Prize winning playwright, believes "…human beings are the absolute home of the unexpected." His work, THE BIG FUNK, certainly opens the book of life with engaging characters, replete with soliloquies which render audiences speechless.
THE BIG FUNK leaves you invigorated; the concept that power of compassion and faith in others will triumph over the modern condition.
Omar - throws knives for a living, muses about the state of the world.
Fifi -the understanding wife, suddenly pregnant with twins, the driving force for Omar and often for his friend;
Austin, an out of work actor, believes the world would be a better place if everyone would do even one small act of kindness.
Jill, a young woman sitting in a bar, covered with grease.
Love and life over neurosis and death; What will you choose?
Cast: Alixandra Kupcik, Jess Loudon, Michael Drysdale, Jasper Garner Gore and Bali Padda.
Director: Michael Dean. Designer: Annabel Blackman. Stage/Production Manager: Amy Green.
Venue
The Tap Gallery (Downstairs)
45 Burton Street, Darlinghurst
Sydney, NSW 2010
Contact Details:
www.suspiciouswomanproductions.com
WARNING: CONTAINS NUDITY
This event is currently closed and no contact details are available