The ishs/Allen Project @ The Newnorthern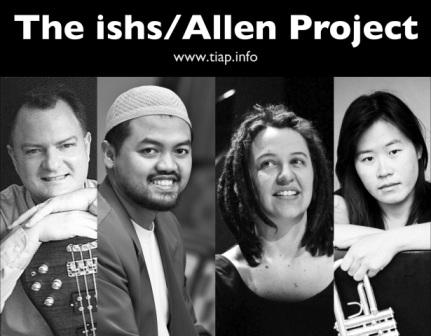 Often sparse and understated, always elegant, this debut album for The ishs/Allen Project delivers wonderfully complementary pieces, each painted in warm harmonic brushstrokes, framed in thoughtful arrangements, and recorded to perfection.
Experience The ishs/Allen Project at the very fine Newnorthern in the heart of Castlemaine. The ishs/Allen Project plays original, contemporary jazz tunes. Spearheaded by pianist ade ishs and drummer Chelsea Allen, this Melbourne-based band gives listeners moments to indulge in immersive harmonies, lyrical melodies, and dexterous rhythms.
After having been playing together for more than two years across states and in various festivals, including the most recent Wangaratta Festival of Jazz & Blues, the band is releasing their eponymous debut album and they are bringing it live to Castlemaine. As part of their album promo tour, this concert will showcase original compositions by the bandleaders.
For more information about TiAP, visit http://tiap.band
ade ishs — acoustic piano, voice, Chelsea Allen — drums, voice, Paul Bonnington — semi-acoustic and electric basses, Ee Shan Pang — trumpet, flugelhorn, and voice
Album preview:
Venue
: The Newnorthern, 359 Barker Street, Castlemaine, Vic.
Date/Time:

20 March 2015, 7pm–9pm.
Contact Details
This event is currently closed and no contact details are available