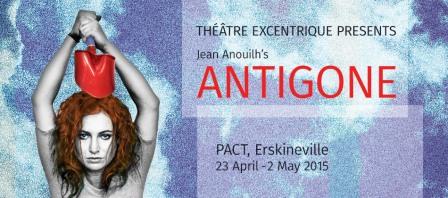 "What kind of happiness do you foresee for me? Tell me: Who will I have to lie to? Who do you want me to leave dying, while I turn my eyes away?"
Antigone says "No" to everything and everyone. To King Creon, who has banned the burial of her brother. To her sister Ismene, who thinks she is a mere little girl not up to the task. And to life itself, if it involves compromise and betrayal.
In this acclaimed contemporary version of Sophocle's classic tragedy, Jean Anouilh questions our ethics and notions of power and individual liberties.
PACT centre for emerging artists
107 Railway Parade
Erskineville, NSW 2043
Anna Jahjah Artistic Director 0432 714 809 anna.jahjah@theatrexcentrique.com
This event is currently closed and no contact details are available