Bloodhound: Searching for My Father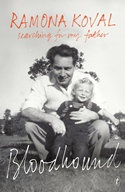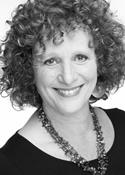 Join us to hear Ramona talk about her new book Bloodhound as she investigates her family history and discovers the terrible cost of war and family secrets.

Ramona's parents were Holocaust survivors who fled their homeland and settle in Melbourne. As a child, Koval learned little about their lives but she always suspected that the man who raised her was not her biological father. One day in the 1990's long after her mother's death, she decides she must know the truth. A phone call leads to a photograph in the mail, then tea with strangers.
Before long Koval is interrogating a nursing-home patient, meeting a horse whisperer in tropical Queensland, journeying to rural Poland, learning the languages and dealing with Kafkaesque bureaucracy, all in the hope of finding an answer.
Wednesday, 13th May 2015
7:15 for 7:30 pm start

Sandringham Club

92 Beach Road, Sandringham
(Entry from Bamfield Street)
Tickets: $10.00 or Ticket & Book: $38.00

(Ticket & book price only available for pre-sales. Book retail price $32.99)
This event is currently closed and no contact details are available