Bobby Joe King of the Sea

An educational & environmental play for children 4yo + with a grown up twist.
It tells the story of a lonely pirate who encounters a beautiful mermaid who is sick because of the plastic bags that end up in the ocean. The Sweet Kind Witch who is in fact the meanest Witch of all takes advantage of the environmental disaster and unleashes her plan to take over the throne.
Bobby Joe takes the audience on a magical adventure to help the mermaid save the kingdom of the Sea and along the way learn about the environment.
----------------------------- When ------------------------------
8 performances over 2 weekends - Sat 9/Sun 10 & Sat 16/Sun 17 May 2015
At 11am and 2pm every day
----------------------------- Price ------------------------------
For all - $16.50 (same as a movie ticket)
Groups
(4 entrances) - $60.00
--------
---------------------
Venue
-
-----------
------------------
Studio One (in UNSW)
Gate 2, High Street
Kensington, NSW 2024
------------------------
Contact Details
------------------------
www.cookiesandcreamtheatre.com.au
cookiesandcream.theatre@gmail.com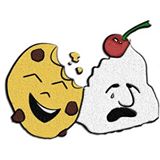 This event is currently closed and no contact details are available