Hilton Harvest Community Garden Inc.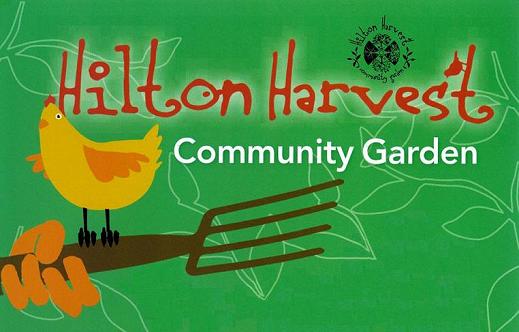 You can pay or renew your Membership and / or Plot Fees for HHCG
here

or make a donation
What would Hilton Harvest be without Members, Plot Holders and Sponsors / Donors?
We rely on you to keep us ticking over financially and to purchase essentials like equipment, tea bags, manure and more.



We encourage everyone to check out our

Management Plan

. This is especially important for Plot Holders because it outlines your roles and responsibilities, you know: be kind, play safe and so on ...





Our Membership / Plot Holder period runs for 12

months (or 6 - if joining after 31 January) from 01 August (or 01 February) with all Memberships / Plot Holder periods expiring annually at midnight 31 July.
For you to remain a "Financial Member" (eligible to vote at AGM's, have access to hiring our equipment / gear, participate in our olive press and other cool stuff we're yet to think of and organise) you must renew your Membership annually. Your ongoing support is crucial!

Please click "Continue Booking" (below) where you can choose the appropriate fee and / or make a donation.
Please note: if you are joining after 01 February 2017 only the half year option is available (for new and existing memberships while we try and get everyone on the same schedule). We also have a concession option. If you are paying both Membership and Plot fees, you will need to pay for one then start again to pay for the other.

You will then be sent a confirmation email.
If you have any problems please do not hesitate to contact us.
Davina Boyd
Vice Chair, HHCG Inc.
e: hilton.harvest@gmail.com
Sessions
| | | | |
| --- | --- | --- | --- |
| Sessions | Description | Status | |
| Garden Plot - New | Garden Plot - New | Open | |
| Garden Plot - Renew | Garden Plot - Renew | Open | |
| Donation Only | I would only like to donate | Open | |
| Membership - Half Year | Membership - Half Year | Open | |
| Corporate Membership | Corporate Membership | Open | |
I would only like to donate