From Winging It To Swinging It!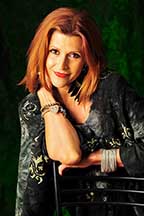 Description
A beginner's guide to singing jazz.
Want to increase your confidence in preparing jazz repertoire with your singing students?

Come to this ANATS Qld Masterclass!

Watch award-winning jazz vocalist and educator Ingrid James work with beginner jazz students in the fabulous surrounds of the Brisbane Jazz Club.

Ingrid and jazz pianist John Reeves will assist students to improve their understanding of jazz singing, both from a technical and a stylistic point of view.

Practical issues such as finding the right charts, using a PA and working with other jazz musicians will also be addressed.

For more information about this event, visit From Winging It to Swinging It at the ANATS Qld website.

Contact Details:
ANATS Treasurer - treasurer@anatsqld.com, or 0422 652 042
This event is currently closed and no contact details are available