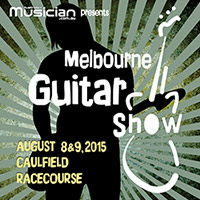 Description
The Melbourne Guitar Show is an event dedicated to the quintessential popular music instrument, the GUITAR and all its associated technologies and published materials and will present the best products and the best talent.
2015MGS will showcase our best brands with a monster exhibition of electric and acoustic guitars, FX and amps, and much more
australianmusician.com.au will present the event at Melbourne's Caulfield Racecourse. There will be great buying opportunities in Melbourne's biggest guitar shop open for one weekend only!
The 2015 MGS will showcase hundreds of the most famous guitar brands on the planet
Not only will the Melbourne Guitar Show provide a hands on opportunity to see, hear and play a broad ranges of the world's favourite brands, it will also see guitar retailers ready to deal. The Melbourne Guitar Show is the guitar experience AND a bargain hunter's delight.
And there's more. We'll present the cream of Australia's guitar talent at the Melbourne Guitar Show both in live performance and in educational seminars and G-Shops.Check out the program at www.australianmusician.com.au/melbourne-guitar-show - We will showcase the cream of the local guitar community - so far featuring Jimi Hocking, Matthew Fagan, Matt Ryan, Simon Hosford, The Davidson Brothers, Wayne Jones, Craig Newman, Shannon Bourne, and many many more
Anyone needing any further information should contact the Organiser, Rob Walker at rob.walker@australianmusic.asn.au
Venue
Caulfield Racecourse
Station Street
Caulfield, VIC 3162
Dates:
Saturday, August 8 10.00am - 6.00pm
Sunday, August 9 10.00am - 6.00pm
Contact Details:
rob.walker@australianmusic.asn.au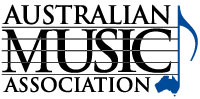 This event is currently closed and no contact details are available