WINTER PLAYGROUND - Warehouse Festival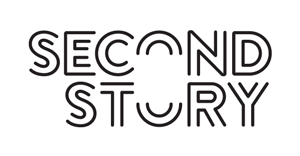 2nd Anniversary Extravaganza
~~~~~~~~~~~★ PROGRAM OF EVENTS ★~~~~~~~~~~
~ Saturday 18th July - 6:00pm till 3:00am ~
♫ SECOND STORY 2nd ANNIVERSARY ♫
♥ PILLOW FORT PARTY♥
Yes we are building a giant pillow fort. Yes you are invited! Dreamy and fun music. A night of silliness, games, awesome live music and a mother-flipping pillow fort! A night of pure organic creative fun. Drug and alcohol free.
WORKSHOPS - In the freshly renovated "Healing Space"
10:00pm – 12:30am ~ Cuddle Party ~ facilitated by Lindy Hunt
2:00am – 8:30am ~ Khatunaya ~ The Dreaming Deep ~ Facilitated by Laya Rocha & Caiseal
Workshops will be running concurrently and separately in a closed space away from the party in the main space.
CUDDLE PARTY ~ For more information visit the cuddle party website: http://www.cuddleparty.com/
KHATUNAYA

~
For more information visit the Khatunaya website:
http://www.khatunaya.com/
Second Story Studios
159 Sackville Street
Collingwood, Victoria 3066
Michael Gill ~ info@secondstory.com.au ~ 0421 344 915
This event is currently closed and no contact details are available