Productivity, Innovation and Prosperity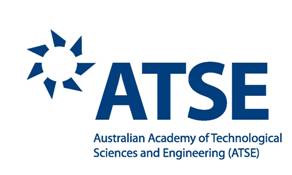 Productivity, Innovation and Prosperity - The Great Australian Challenge


The purpose of this symposium is to inform the national debate on productivity, the role of science and technology and their necessary contribution to prosperity beyond the current boom - in addition to recognising the historic low pace of growth of productivity in Australia.

EVENT DETAILS:
Friday 11 November
8.30 am - 4.30 pm
VENUE:
Melbourne Convention & Exhibition Centre
1 Convention Centre Place, South Wharf
Melbourne VIC 3006
PROGRAM:
Opening: The Hon. Gordon Rich-Phillips MLC, Minister for Technology and Assistant Treasurer, Victoria
Theme 1: WHAT IS PRODUCTIVITY AND INNOVATION, AND WHY IS IT IMPORTANT?
Session Chair: Alan Kohler, Eureka Report
Speakers: Matthew Butlin, Chairman, Victorian Competition & Efficiency Commission; Nicholas Gruen, Lateral Economics; Terry Cutler, Cutler & Company
Theme 2: HOW DOES, OR CAN, SCIENCE AND TECHNOLOGY CONTRIBUTE TO PRODUCTIVITY GROWTH?
KEYNOTE SPEAKER: ROBERT ATKINSON, President, Information Technology and Innovation Foundation, Washington DC; Member, Department of Commerce's National Innovation and Competitiveness Strategy Advisory Board
Panelists: Leonie Walsh, President, Australian Industrial Research Group; Alex Zelinski, CSIRO; Jason Potts, Centre for Creative Industries and Innovations; Michael Georgeff, Precedence Healthcare
Luncheon Speech: Senator the Hon. Stephen Conroy, Minister for Broadband, Communications and the Digital Economy; EXPLOITING THE OPPORTUNITIES FROM DIGITAL PRODUCTIVITY
Theme 3: WHAT ARE THE EMERGING OPPORTUNITIES AND TECHNOLOGY PLATFORMS THAT CAN DRIVE PRODUCTIVITY IMPROVEMENT IN AUSTRALIA?
Session Chair: Robin Batterham, President, ATSE
Speakers: Roy Green, University of Technology Sydney; Deena Shiff, Group Managing Director, Applications & Ventures Group, Telstra; Lance Hockridge, CEO, QR National; Patricia Kelly, Deputy Secretary, DIISR
Panelists: Nixon Apple, AMWU; Darren Bilsborough, Parsons Brinckerhoff, Green Buildings Council; Ross McCann, Lyondellbasell; Alexander Gosling, Metallic Waste Solutions
Concluding Remarks and Observations: Robert Atkinson; Terry Cutler; Robin Batterham
CONTACT DETAILS:
Nichole Abruzzise
Manager, Conferences and Events
Academy of Technological Sciences and Engineering
T: (+613/03) 9864 0900
E: nichole.abruzzise@atse.org.au
This event is currently closed and no contact details are available