PAY YOUR "GOLDEN DUCK FINE" NOW


NOW YOU CAN PAY YOUR GOLDEN DECK FINE, AS IT HAPPENS.
Sadly, the current Ashes Series in England welcomed a new member of the Primary Club, Adam Voges (below), playing only his fourth Test after such a wonderful start with a century on his maiden appearance in early June in the West Indies. Primary Club members will be forking out another $5 fine (donation) next time subscription notices go out.
Even more sadly, we don't have any England Primaries in this Series yet. We are continuing the tradition that our Twelfth Man Richie Benaud commenced about four series back, namely that we also fine our members $10 for each England "Golden Duck". Let's hope fortunes change soon, and our charities benefit appropriately!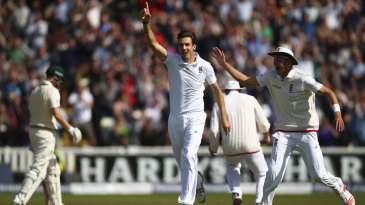 Description
Pay Your Golden Duck Fine Here. All fines are donations and the subject of a tax-deductible receipt. Funds so raised are directed 100% to the provision of sporting and recreational facilities for people with a disability.
Note there is a 30c transaction fee with each payment. Also, American Express cards attract an additional 1.1% surcharge.
Office
Primary Club of Australia
PO Box 783
Pennant Hills, NSW 1715
Contact Details:
Anja, (02) 9980-2525, member@primaryclub.com
This event is currently closed and no contact details are available