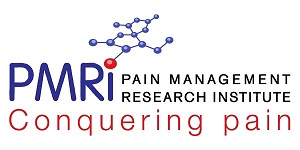 ROTARY HEALTH FORUM: "Conquering Pain"
Did you know one in 5 Australians lives with chronic pain, often caught in a cycle of pills, depression and inactivity?
Come to the FREE public forum in the Auditorium of the Kolling Institute at the Royal North Shore Hospital, St Leonards, at 6pm on Tuesday October 13, and hear Dr Charles Brooker, Anaesthetist, Pain Specialist and Director of the Pain Management Research Centre, talking about "Conquering Pain".
Please register your interest in attending by clicking 'Continue' below. Please note this is a FREE event. We encourage you to share with your friends and colleagues.
In

addition to the key-note speaker, Dr Brooker, there will be a young chronic pain sufferer who will share her experiences plus a panel discussion including Dr Paul Wrigley, head of PMRI's neurophysiology unit, followed by a Q&A session, and light refreshments.

There will be an opportunity at the event to make an optional donation to assist with event costs and further pain research.
Time
6pm to 7pm, with refreshments to follow
Description
Rotary Health Forum - Conquering Pain
Venue
KOLLING AUDITORIUM (Level 5)
Kolling Building
Westbourne Street (off Herbert St)
St Leonards, NSW 2065
Contact Details:
Shaan Verco
(02) 9929 5566
Email: pmri.info@painmgtresearch.com
Douglas Building, Royal North Shore Hospital
The Pain Management Research Institute Ltd (PMRI), established in 1990, is a joint initiative of The University of Sydney and The Royal North Shore Hospital.
This event is currently closed and no contact details are available