WT Hansel and Gretel 2016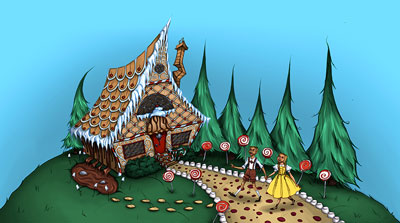 Description
Handsome Hansel and Dear Sweet Gretel are sent into the woods to look for mushrooms by Fearless Father. They meet WillaMeana the Wicked Witch. Will they overcome the wicked seductions with the help of Dreary Driselda the Fairy Queen? Come and see this magical adventure at the Tivoli Theatre Pantomimes.
Venue
St John's Churh Hall
5 Finch St
Malvern East
Melbourne, Victoria 3145
Contact Details:
Susie - 9509 4697, pantomimes@tivolitheatre.com.au
Please note online booking will close one day before each session. For last minute bookings please call us to leave your details.

This event is currently closed and no contact details are available