Different Strokes Mardi Gras Parade 2016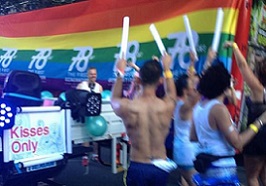 Mardi Gras Parade 2016 - Momentum
Different Strokes

Join the fun and dance with us at this year's annual Mardi Gras parade! Different Strokes is sponsoring its float entry and we need you, our club members, family & friends and fellow dragon boaters to move us forward... Get your tickets early and save.

Date
March 5th 2016
Prices
Early Bird Special $65 per ticket (Until 11/01/2016)
Normal Price is $80.
Conditions

3 dance practices will be held and you are expected to attend at least one.
Sat 13th February 2016
Sun 28th February 2016

Fri 4th March 2016
Code of Conduct
As our Mardi Gras entry is a representation of Different Strokes Dragon Boat club, participants within our float agree to abide by the following conduct with their registration.

1. Respect the rights, dignity and worth of others.
2. Be fair, considerate and honest in all dealing with others.
3. Be professional in, and accept responsibility for, your actions.
4. Do not use your involvement with Different Strokes Dragon Boat Club to promote your own beliefs, behaviours or practices where these are inconsistent with those of Different Strokes Dragon Boat Club.

5. Refrain from any form of harassment of others.
6. Refrain from any behaviour that may bring Different Strokes Dragon Boat Club into disrepute.
7. Provide a safe environment for the conduct of the activity.
8. Show concern and caution towards others who may be sick or injured.
9. Be a positive role model.
10. Understand the repercussions if you breach, or are aware of any breaches of, this code of behaviour.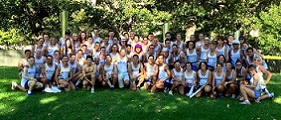 This event is currently closed and no contact details are available