MMF METAL FORUM Wed. 8 Feb. 2012
MMF METAL FORUM
Wed. 8 FEB. 2012
WHAT: Tips and Tricks, How to get a better Gig, where to tour, Local and International Markets, Trends. Hear it from the experts.
VENUE:
Alliance Francaise De Melbourne
Side Entrance
51 Grey Street
St Kilda, Victoria 3182
Ben Ralph - GM ROADRUNNER RECORDS
Ben has been at Roadrunner Records for 4 years as General Manager, Australian/NZ territory. Roadrunner is internationally renowned for its roster of rock, hard rock and metal artists and is famous for such bands as Slipknot, Nickelback, Sepultura, Machine Head and more. Prior to working at Roadrunner Ben was Head of Labels/A&R at Stomp Entertainment where he worked for 8 years. Ben has also managed the following labels in Australia over his career – Victory, Metalblade, Sub Pop, Saddle Creek, Sanctuary, Rykodisc/ADA, Tooth & Nail, Equal Vision, Southern Lord, Mans Ruin and more. www.roadrunnerrecords.com.au
VALLEYARM DIGITAL MUSIC
DISTRIBUTION
Gary is a twenty five year music industry veteran working in all facets of the Industry including live sound production, promoting, management, producing, label manager, publisher to now CEO/Managing Director of Digital company Valleyarm and Music Services Asia based in Singapore. Gary has been involved in digital music since its inception and has strong relationships and understanding of the workings of the music industry within the Asia Pacific region.
Chris Jervis - BOOKING AGENT / DESTROY ALL LINES
Chris has been at Destroy All Lines for the past 4 years, working in booking entertainment across the country for their nation-wide chain of clubs, as well as some limited involvement in the DAL touring company. Prior to DAL he has toured Australia, New Zealand and the US several times in numerous capacities, worked in marketing and has played in a spattering of bands.
Peter Hodgson - MUSICIAN JOURNALIST / BEAT MAGAZINE
Peter Hodgson is a guitarist and journalist who was bitten by the metal bug in the form of Black Sabbath when he was 11. Peter recently took over the reigns at Beat magazine's metal column, and he writes for various other publications too including Mixdown, Australian Guitar, Australian Musician, Heavy, The Brag, Tone Deaf, and the websites of Guitar World and Gibson USA. He also runs the popular I Heart Guitar blog (

www.iheartguitarblog.com

). As a guitarist he writes instructional columns for various publications, dabbles in session and solo work, and plays in the Melbourne heavy rock band The Upperhand.
CO-CHAIR 'SCREAMING SYMPHONY'
LEGENDARY METAL RADIO SHOW
Gary has co-hosted Screaming Symphony with Peter Fundeis on 106.7 PBS-FM since 1999. With a background in psychology and sociology and a deep passion for (almost all forms of) heavy metal, Gary brings an independent and honest perspective to the metal industry. Having organised local and international gigs, written countless reviews and band bios, and assisted local bands to get their foot in the international door, Gary's years of volunteer work speaks for itself. When not listening to metal, Gary wastes his time gaming, reading, watching films, travelling, and has a fervent love of anything anti-establishment.
LIMITED FREE SEATS AVAILABLE
OR BUY ONLINE VIEWING TICKET -
CONTACT DETAILS: nathan brenner 0412 161692 / admin@mmfaustralia.com.au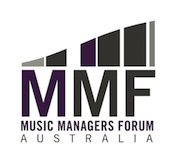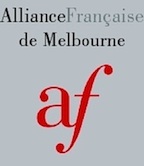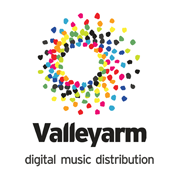 This event is currently closed and no contact details are available