Continuum C12 Geek Trivia Arvo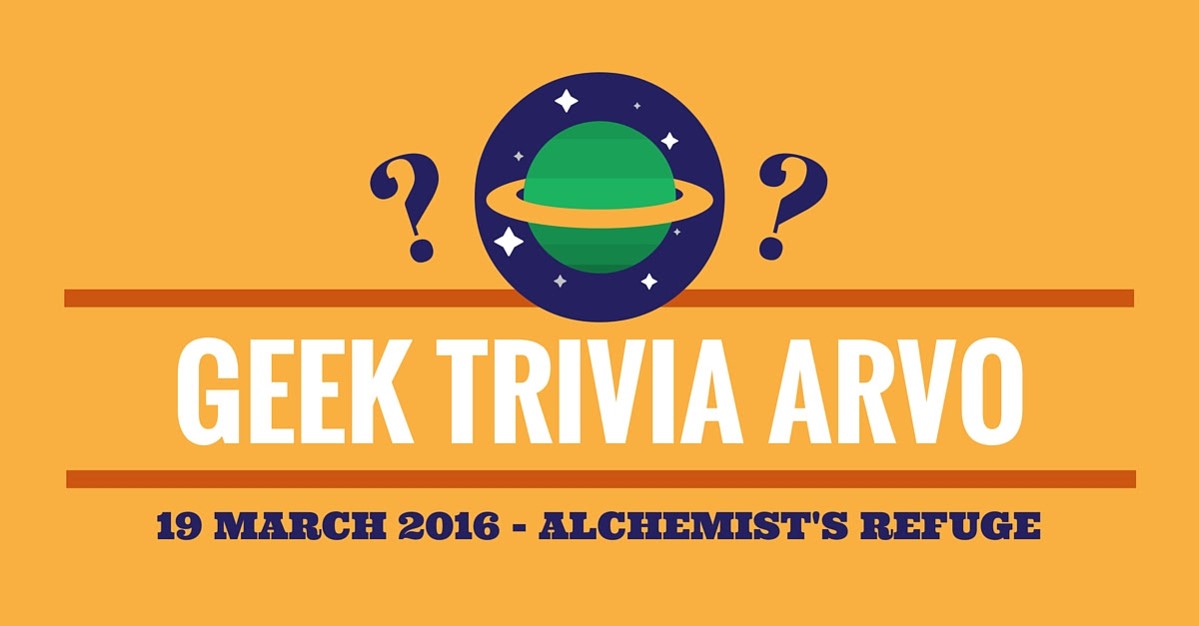 Do you know a team of six geek overlords ready to dominate nerddom? Bring your best A-Team, Justice League or Scooby Gang along to Continuum's Trivia Afternoon to test your knowledge of ultimate geekery.

Don't fret if you put the lone wolf in Wolverine, teams of six can be formed on the afternoon. No infighting amongst supervillains.

Alcoholic and non-alcoholic drinks are available at Alchemist's Refuge. BYO Snacks.
All proceeds from the afternoon go to supporting the Continuum Convention

Location. Date. Tickets

Alchemists Refuge
328 Lonsdale St
Melbourne, Victoria 3000
Entry via Games Lab

When: Saturday 19th March, 4-7pm (doors open at 3pm)

Tickets: $12 per person ($72 for a team of 6)/ $15 per person ($90 for a team of 6) at the door
At the request of the venue, this event will be 18+

Contact Details:
Email: info@continuum.org.au
About Continuum

Continuum is an annual fan run speculative fiction and pop culture convention. From sci-fi to epic fantasy and everything in-between. Continuum runs every year in Melbourne on the Queen's Birthday long weekend. Continuum 12 will celebrate the theme "Stranger Than Fiction" and will be held between June 10-13 at the Jasper Hotel, Melbourne.
Run by fans for fans, Continuum features a great line up of writers and creative artists in the heart of Australia's most artistic city, Melbourne. The guests of honour for Continuum 12 will be Queenie Chan and Kylie Chan.
This event is currently closed and no contact details are available