STAR STORIES of THE DREAMING 1st March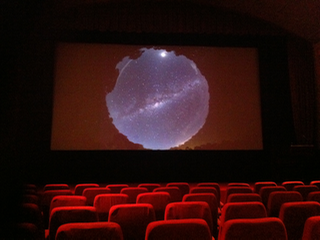 Melbourne screening of

Tuesday 1st March, 7pm
Star Stories of The Dreaming is a 90 minute documentary feature film.
INFO & TRAILER: http://www.enlightning.com.au

When the ancient wisdoms of the universe held by the oldest culture on earth meet modern astrophysics a new concept is born - cultural astronomy. Increasingly Aboriginal people in Australia are being recognised as the first astronomers.
In the meeting of minds between Ghillar Michael Anderson, Euahlayi Lawman and knowledge-holder, and Prof Ray Norris, CSIRO astrophysicist (project leader of EMU, the Evolutionary Mapping of the Universe) extraordinary parallels emerge in the two cultures...
Venue: PALACE CINEMA COMO
Cnr Chapel St & Toorak Road, South Yarra, Melbourne, Vic 3141
Contact Details: 0421 795 639 enlightning.productions@gmail.com
Facebook: Star Stories of The Dreaming, http://www.enlightning.com.au
This event is currently closed and no contact details are available