Elevate Education Parent Seminar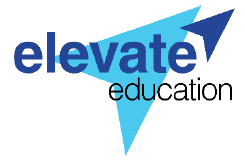 Parent Seminar
Summary
We have found that schools that follow up the seminars at home have higher levels of skill uptake amongst their students compared to schools that simply run the in-class seminars. The parent seminar is designed to run in the evening, preferably in proximity to the student sessions. The presenter examines the skills that are covered in the sessions with a focus on the ways that parents can reinforce the skills at home. In addition, parents can utilise further resources through a dedicated website for parents at www.elevateeducation.com.
The session is 60 minutes long and is designed to be run as an open forum for discussion. This allows parents to ask our study skills experts any questions they have about being the parent of a secondary school student. Typical questions are:
•How do I help my child become more motivated?
•How do I help my child improve their time management?
•What work should my child be doing?
•How do I help my child deal with distractions?
The presenter then answers these questions by highlighting critical techniques from the Elevate seminars. For example:
•Creating realistic goals that actually work.
•Developing an effective study timetable that parents can help design.
•Providing parents with a road map of what work students should be doing and when.
•Understanding the impact of distractions and the best ways to manage them.
The presenter will also stay after the session to answer any additional questions that the parents may have.
CONTACT DETAILS: Joel Guye : Ph 8862 4400 Email: guye.joel.d@edumail.vic.gov.au
This event is currently closed and no contact details are available