GREENWICH VILLAGE GAMES 2016 REGISTRATION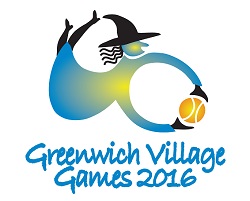 IT'S BACK! THE GAMES ARE ON!


Every 4 years, the Greenwich community in Sydney get together for their own version of the Olympic Games, involving a series of sporting, skill and theatrical contests. These are called the Greenwich Village Games (GVG).
In 2016, the event will be held on the weekend of Friday 2nd December, Saturday 3rd December and Sunday 4th December. The world famous Revue Performance is held on the Saturday evening from 6pm and all members of the public are welcome to bring a blanket, enjoy the show plus popup food stalls.

There are 8 competing teams with ages ranging from 2 to 100.

Regretfully, we're so close to kick off that new, general registrations from members of the public are now closed for all 8 teams. Further registrations can only be accepted with prior approval from the Team Captain.
T-shirt and cap orders have also closed.


Even if you're not registered for an event, still come down to Bob Campbell Oval (bottom of St Vincent's Rd, Greenwich) cheer on your friends and soak up the atmosphere while meeting lots of people. Don't forget the Revue performance is held on Saturday night from 6pm so bring your friends, a picnic blanket and enjoy the show, have a good laugh and gobble up the delicious meals and treats available through a range of food stalls.


Entry is open to those with a strong relationship with the Greenwich community, and new participants are warmly welcomed.

For example:
Any person who works, resides, attends school, church or a social/sporting activity (e.g. soccer, sailing) in Greenwich or Northwood.

The immediate family (siblings, parents or grandparents) of any person in 1. above.

Any member of the LCC Social Club and the member's immediate family.

Boyfriends, girlfriends and partners of any person in 1-3 above, but not families of the boyfriends etc.

Any previous participant in the Games, regardless of their present residence or workplace.

Any resident within the Lane Cove Council area who has a special affinity with Greenwich.
Please also read the
Terms and Conditions of Entry
on the official GVG Organising Committee website, prior to proceeding with your registration. You will later be asked to confirm that you have read and agreed to these, under the Applicant's Statement section.

Competition events will be run across various locations in and around Greenwich, NSW including Bob Campbell Oval, Lane Cove Golf Course and Lane Cove Aquatic Centre.




Please direct all recruitment inquiries to the recruitment team at: recruitme@gvg.org.au. They can also put you in touch with the Team Captains for team specific recruitment inquiries.

For registration inquiries, please contact the Registrar at registrar@gvg.org.au

Lots more information about the Greenwich Village Games, including team information and events can be found on the gvg.org.au website.



subscribe to the latest Organising Committee news
Like or follow the GVG Organising Committee on Facebook Twitter Instagram
This event is currently closed and no contact details are available