Palm Beach to Manly Ocean Swim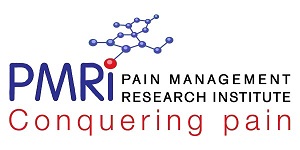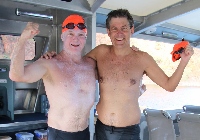 THE PALM BEACH TO MANLY OCEAN SWIM
TWO 60-YEAR OLD SWIMMERS RAISE FUNDS FOR CHRONIC PAIN RESEARCH
WHEN:
NOW SCHEDULED FOR
FRIDAY, 29TH APRIL
(may change depending on conditions*), with 6am start at Palm Beach and expected finish at Manly Surf Club about 4pm.
WHERE:
PALM BEACH TO MANLY via Warriewood Point and Long Reef
WHO:
EXPERIENCED OCEAN SWIMMERS, KIERAN KELLY AND BARRY FEYDER, WITH COACH AND SWIM MANAGER, CHARM FREND
WHAT:
28KM TWO-MAN RELAY SWIM accompanied by a support boat and volunteer kayak paddlers
WHY:
ONE IN THREE AUSTRALIANS OVER 60 LIVE WITH CHRONIC PAIN. KIERAN HAS EXPERIENCED LIFE WITH ACUTE PAIN, AND CHARM IS A PATIENT WHO COPES WITH BACK, LEG AND HEADACHE PAIN CONSTANTLY. THEY ARE DETERMINED TO HELP RAISE AWARENESS OF CHRONIC PAIN AND ITS COSTS TO THE COMMUNITY!
WE ARE SEEKING SUPPORT IN THE FORM OF SPONSORS AND DONORS TO DONATE TO THE PAIN MANAGEMENT RESEARCH INSTITUTE.
YOU CAN INSPIRE KIERAN AND BARRY IN THEIR QUEST TO RAISE FUNDS TO HELP FIND IMPROVED TREATMENTS FOR 4 MILLION AUSTRALIANS LIVING WITH CHRONIC PAIN.
INDIVIDUAL DONORS - Simply nominate your donation amount on the following pages. A tax-deductible receipt will be forwarded to you promptly thereafter.
CORPORATE SPONSORS - May choose to donate at the Gold ($10k), Silver ($5k) or Bronze ($2.5k) levels. Your company will be acknowledged in all media releases about the Swim and at the Kick-off Cocktail Party on 1st April and the post-swim celebrations at Manly.
We accept Visa, Mastercard and American Express on this site. The latter incurs an additional 1.1% charge.
Please note that, because this is a secure 'ticketing' website, on the following page you are electing to 'buy' a FREE ticket to participate in the campaign; proceed to the next page to nominate your DONATION amount.
Other payment options:
Send a cheque to 'PMRI', Attn: S.Verco at the address below.

Direct deposit to BSB 032-102 Acct 143201, but please indicate 'SWIM' and your name.
All donations are fully tax-deductible. Thank you for your interest and support.

Swim Coach and Manager, Charmian Frend.
To read Charm's story about her personal battle with chronic pain, click on
this link.
* Disclaimer: The Swim is to be performed by experienced long-distance swimmers, who will be attempting the swim only if their fitness, the weather and conditions are such that their safety and that of the support crew can be assured throughout the event.
For more details about PMRI - our mission, objectives and personnel, visit www.painmgtresearch.com. PMRI is a registered charity CFN 21042.
ABN 87 072 480 123
Description
Conquering Pain - the Palm Beach to Manly Marathon Ocean Swim
Address
PMRI
Douglas Building
Royal North Shore Hospital
St Leonards, NSW 2065
Contact Details:
Shaan Verco, 0401 140 921, pmri.info@painmgtresearch.com
This event is currently closed and no contact details are available