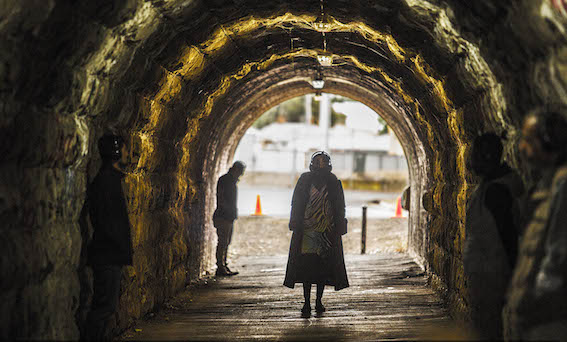 (photo: Leonie van Eyk)
A COLLABORATION BETWEEN ROSE TURTLE ERTLER
& BALLARAT RURAL AUSTRALIANS FOR REFUGEES
Light At The End... is an intimate performance in one of Ballarat's iconic bluestone pedestrian tunnel under the railway line. If you missed the first showing as part of the 24 Hour Experience last November, come and see this fine-tuned version!
Light At The End… is performed by five refugees/asylum seekers living in Ballarat and refugee advocate elder, Kath Morton who all share stories of moments of 'light' and 'strength' in their lives. Dramatically silhouetted against the natural light at the end of the tunnel.
Performers: Ali Ramin Bakhtiarvandi / Nyanchar Deng / Sadiki Mukasa
Syed Naseer Hashimi / Muhammad Raza Hassaini / Kath Morton
Conceived by/Director: Rose Turtle Ertler
Supported by Regional Arts Victoria
-------------------------------------------------------------
LIMITED SEATING. BOOKING ESSENTIAL!
-------------------------------------------------------------
DATE
Saturday 19th March
Two shows: 11am and midday
VENUE
Davies St - Pedestrian Tunnel under the railway line
(runs between Mair St and Scott Parade)
Ballarat, Victoria 3350
Google Maps: HERE
CONTACT DETAILS
Rose Turtle Ertler: roseturtle@gmail.com
LIGHT AT THE END… IS PART OF CELEBRATIONS
FOR CULTURAL DIVERSITY WEEK IN BALLARAT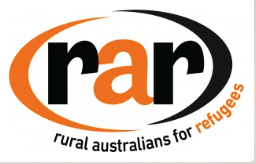 This event is currently closed and no contact details are available