The Acoustic Picnic Special Event:
March 20th 2018 at the Music Lounge: $30p.p.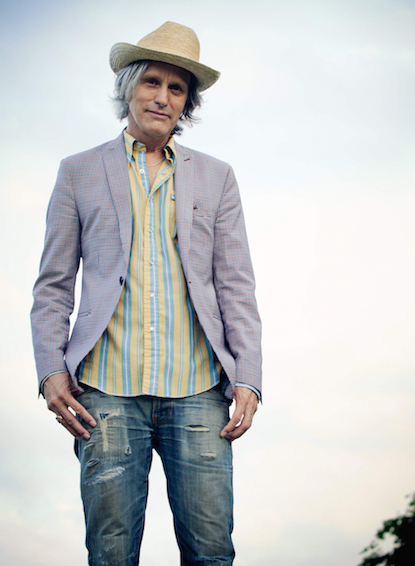 Steve Poltz returns to Australia for his,
what must be 25th Australian tour.
 
As good as his albums are, Steve Poltz positively owns a crowd when he's on stage. His shows are the stuff of legend. He can take an unsuspecting audience from laughter to tears and back again in the space of a single song. He is a master of improvisational songwriting and works without a set list to be free to react instantly to the mood of a room.
As much as we try, it's difficult to accurately describe the feeling in a room Steve Poltz is playing in so don't miss out on your chance to be part of the experience.
     Stevepoltz.com
     www.facebook.com/stevepoltz
     twitter.com/stevepoltz
     instagram.com/stevepoltz

    I Want All My Friends to be Happy   

        
    Fist Fight at a Vegan Brunch        

Bookings Essential.
Bar open in the function room for drinks and menu from Mimmo's downstairs which they will bring up without charge. So book a table and sit back and listen to some of the hottest new acts around. 
Doors open at 7pm and the show starts at 8, so you have plenty of time to catch up with friends. You can view the Menu's by clicking here. 
Note:
We put everyone on tables so if you wish to "add" to your table after you have already booked simply book under the "same name" each time and we will combine the bookings. 

For more info ...videos and more ..go to www.theacousticpicnic.com 
 
Tickets
:
$30 per person. 
Make sure you print out the tickets and present them on the door. 
Venue
The Music Lounge
642 Pittwater Rd,
Brookvale NSW 2100 
Contact Details:
Keith Armitage
keith@keitharmitage.com
 ph or text: 0419 228 227
Make a booking, click below
Resend tickets to your email address.
Contact the event organiser.
You can review the event organiser's terms and conditions here.
Contact name: Keith Armitage
Contact phone: 0419228227
You can review the event organiser's terms and conditions here.
If you can't find your tickets, click here.
Your email has been sent.
The organiser will be sent the details of this message.
Sorry, there appears to have been an error. Please try again later.