Contemporary Bouffon & Devising Workshop with Jo Tuner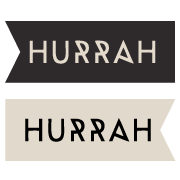 CONTEMPORARY BOUFFON AND DEVISING WITH JO TURNER
Description- 29th April -1st May, 10am to 4pm (3 days)
Join the Hurrah Hurrah Company for a contemporary Bouffon and devising workshop. Led by master Clown and Bouffon teacher, actor and director Jo Turner, this 3 day workshop is a highly physical exploration of traditional Bouffon and grotesquerie and how it translates to a modern theatre making context.
The Bouffon is at the source of all subversive creation. It mocks, teases, tears down and satirizes, all in the name of shaking up the system. The Bouffon gives power to those who have none.
Exploring the famous techniques of Jacques Lecoq and Phillipe Gaulier, based in play and creation, you will work in a band of Bouffons, discovering the source of their mystery and power.
This workshop aims towards implementing this style in the creation of new work. A work that while removed from the original Bouffon grotesquerie will have at its heart the same cheeky desire to bring the pillars of power to their knees. Or at the very least reveal them for what they truly are.
Due to the nature of the work, places are limited!
For actors, theatre makers, writers and directors who are interested in expanding their stylistic repertoire
Jo Turner is a director, actor, writer, dramaturg and teacher.
He is a graduate of Melbourne University (where he developed many new works with Barrie Kosky, Michael Kantor and Tom Wright) and the Ecole Jacques Lecoq (1993-1995).
As a director he has particularly specialised in new work, both written and devised, and has a wealth of experience nationally and internationally.
10am to 4pm each day
Friday 29th April and Sunday 1st May at:
Shopfront Contemporary Arts Centre
88 Carlton Parade
Carlton, NSW 2218
Saturday 30th April at:
Leichardt Town Hall
107 Norton Street,
Leichardt, 2040
Alison Bennett
0424 416 720
contact@hurrahhurrah.com.au
This event is currently closed and no contact details are available