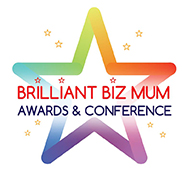 The Brilliant Biz Mum Conference & Awards are held in recognition and celebration of amazing mums in business in Oz.
The Conference runs from 10am - 4pm and packs all the education and inspiration mums in business will need into one day! Featuring an Expo hall with full of products and services, helpful to mums in their business journey, 15 speakers throughout the day and networking with 200+ mums in business.
CLICK HERE TO CHECK OUT THE EXHIBITORS FOR THE DAY
CLICK HERE TO SEE WHO'S SPEAKING AND THE TOPICS COVERED
Deaf Children Australia,
597 St Kilda Road, Melbourne
(cnr St Kilda Road and High Street)
The Awards are held immediately after from 5pm - 9pm and are a fun and social networking night with food and bubbles. The winners of the Awards will also be named.
CLICK HERE TO READ MORE ON THE AWARDS
The Marquee, Melbourne Parkview Hotel
562 St Kilda Road, Melbourne
Pricing
You can purchase a ticket solely for the Conference, the networking/Awards night or for both.
Please take note of the special pricing:
The Friend ticket - Is for finalists of the Awards, fully paid Motivating Mum Businessmums' Club members and Conference speakers.
The Earlybird ticket - Is for general public purchasing tickets before May 1, 11.59pm.
The 11th Hour ticket - Is for general public purchasing tickets from May 2 onwards.
Purchasing both Conference and Awards combo tickets will save you 10%. All ticket prices include GST. There is a 30c booking fee that Trybooking will add to your purchase.
You can purchase tickets to the Conference on the door (for cash only) for the 11th Hour price of $59.50.
Contact Details