Homecooked Comics Festival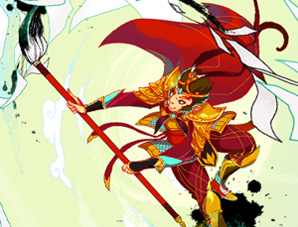 2016 Homecooked Comics Festival
30 April - 1 May

A celebration of comics, graphic novels and their creators.
VENUE: Northcote Town Hall, 189 High St, Northcote, VIC

Contact Details:
Clea Chiller, Festival Co-ordinator: 0432164089 or cleachiller@gmail.com
PROGRAM:

SATURDAY 30TH APRIL

ROOM 1
12.30 - 4.15pm

Horror/Dark Fairytale Comic Writing (workshop)

Workshop your unnerving story idea into a concrete plan with guidance from award-winning horror writer Kaaron Warren, horror genre academic Naja Later and cartoonist Sophia Parsons Cope.
Tickets: $60

ROOM 2

Get the Room 2 day pass for only $45 or buy tickets to individual events: $15 per event.

10:00am - 12:00pm

Character Body Language (workshop)

Drawing a fully realised character means figuring out how they move. Learn about human (or creature?) movement from ActionTheater teacher Dani Cresp and character animator Neil Sanders.


12:30 - 1:45pm

Hand Lettering (workshop)

Your art is done, dialogue finished, you reach for the computer font. STOP! Let cartoonists/book illustrators Alex Clark and Ben Hutchings teach you to love hand lettering.


2:00 - 2:45pm

Marketing for Small Press and Self Publishers (panel)

You created a book! Don't leave it sitting unloved on a shelf like it's an Australian film. Hear about marketing, small press and the state of publishing for independents from Gestalt Comics publisher Wolfgang Bylsma and writer/podcaster/festival director Sam Twyford-Moore.

3:00 - 4:15pm

Dream Team (panel)

You've dreamed of making that brilliant creative project happen. Hear how best-selling writer Tom Taylor, webtoonist/urban planner Rebecca Clements and film director/screenwriter Corrie Chen made theirs happen -- or didn't -- through creative collaboration. How do you get, and keep, a great team?

4:30 - 5:45pm

Humour and Humanity (panel)

Activist cartoonists reflect on the LGBTIQ civil rights milestones of the last 30 years. With Kenton Penley Miller, Jo Waite and Sonja Hammer.

SUNDAY 1ST MAY

FREE ADMISSION!

The Artist Market

12:00 - 5:00pm

The Artist Market!
Tables upon tables of great local and interstate comics publishers sporting new and recent books.

1:30 pm

Japanese Inking Demonstration
by Junko Azukawa

Plus: sausage sizzle, facepainting, graphic novel library and giveaways with MC Cazz Jennings!

This event is currently closed and no contact details are available