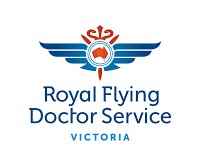 25th Annual


2016 Royal Flying Doctor Rowathon


Description

Row 20, 40, 60 or 82km in the day Saturday 8th October, 2016 on the Murray & Darling Rivers, Wentworth, NSW Compete for trophies, do a training session or just cruise along the beautiful rivers. The Flying Doctor Rowathon raises funds for the Royal Flying Doctor Service. For more information visit the website.
Venue
Wentworth Rowing Club
Banks of the Murray and Darling Rivers, New South Wales
Waiver/Declaration:

All rowers and coxes will be required to complete a Declaration form prior to the event. This form can be downloaded from the website
Fundraising:
Join in the fun and register for the Flying Doctor Rowathon and help raise $50,000 for the Flying Doctor! You can help over 400 people living in remote areas of Victoria smile!
To create your own fundraising page for the Flying Doctor Rowathon
through Everyday Hero
click here
Facebook:
Like us on Facebook and keep us up to date with photos from your training and on the race day.
Contact Details:
participate@murrayrowathon.com
This event is currently closed and no contact details are available