Charlotte Wood in Conversation with Caroline Baum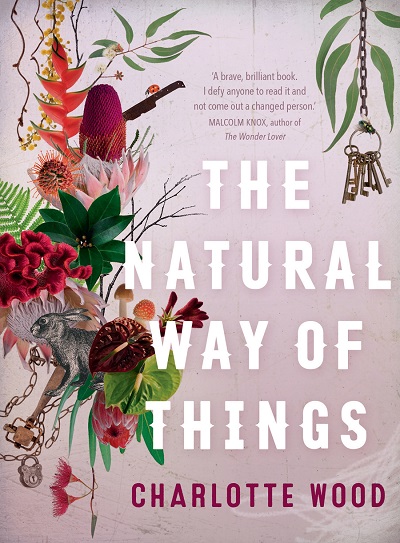 Description
Come join us in conversation with Charlotte Wood about her award-winning book, The Natural Way of Things.
Charlotte Wood is the author of five novels and a book of non-fiction, is the inaugural Charles Perkins Centre Writer In Residence and editor of The Writer's Room Interviews magazine. The Australian described her as "one of our finest and most chameleonic writers". She will be talking about her award-winning book, The Natural Way of Things, in conversation with Caroline Baum.
Caroline Baum is the Editorial Director of Booktopia. Caroline writes for the Sydney Morning Herald, Qantas inflight magazine, Spirit of Australia, Slow Magazine, and other publications about books, food, travel, the arts, and aspects of contemporary life.
The Natural Way of Things won the 2016 Stella Prize and was the 2016 Indie Book of the Year. It has also been shortlisted for the 2016 Australian Book Industry Awards (ABIA) Literary Fiction Book of the Year prize and the 2016 Aba Nielsen Bookdata Booksellers Choice Award. It has been longlisted for the 2016 Miles Franklin Award and the 2016 Kibble Award.
This event is proudly brought to you by Wollongong Writers Festival and UOW: University of Wollongong, Australia.
Tickets $20
FREE snacks and non-alcoholic drinks provided
Time
3:00PM - 4:30PM
Saturday June 18, 2016
Venue
Excelsior Hall, Thirroul Community Centre
352/360 Lawrence Hargrave Dr
Thirroul, NSW 2515
Contact Details:
Contact: Linda Godfrey, Program Manager, Wollongong Writers Festival
Email: program@wollongongwritersfestival.com
This event is currently closed and no contact details are available