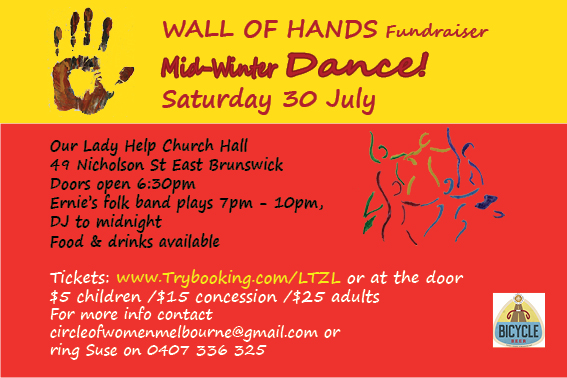 Description
Circle of Women in conjunction with ALNF had a fabulous time last night at our winter dance to raise money for the Wall of Hands literacy foundation. To date we have raised over $2,000, so thank you everyone for your contribution.
Miss our event or want to make a post-event donation?
We know some of you are keen to make a donation. You can do one of two things: make a donation here or go direct to the Australian Literacy and Numeracy Foundation and donate there, where you will be provided with a receipt. The link is https://alnf.org/donate/.

Contact Details:
Suse 0407 336 325
circleofwomenmelbourne@gmail.com
This event is currently closed and no contact details are available