Speakeasy HQ
Apollo Theatre
522 Flinders Street, Melbourne
Vaudeville mean short acts and lots of them. Each Friday night Speakeasy HQ presents performances that include a variety of different acts, with a concurrent theme each week. The theme is very from week to week, but include every act in the program for one ticket price. Your Friday night ticket includes every act from 8:30 PM until close and just prior to midnight.
Between Friday 18 August 2017 and Friday 22 December 2017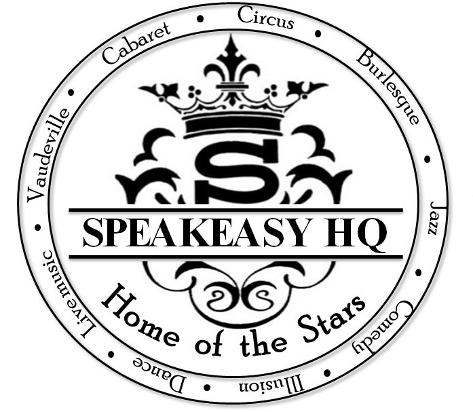 Like us on Facebook Speakeasy HQ  for up-to-date listings of performers, promotional offer and the latest news or for more information, bookings or the latest specials log onto the website.
The performance will commence promptly at the advertised time. Speakeasy HQ reserves the right to admit latecomers only when/if there is a suitable break in the performance, and to relocate seating. Management reserves the right to refuse admission; this policy is to prevent disruption to other patrons and the performance.
Contact the beautiful Knuckles at Knuckles@Speakeasy-HQ.com or Phone - 0425 800 949
If contacting Speakeasy HQ Thurs - Sat, please ensure you leave a voicemail or send an SMS to assist in a quick reply. 
Sessions
| | | | |
| --- | --- | --- | --- |
| Sessions | Description | Status | |
| Friday 18 August 2017 8:30 PM | | Closed | |
| Friday 25 August 2017 8:30 PM | | Open | |
| Friday 1 September 2017 8:30 PM | | Open | |
| Friday 8 September 2017 8:30 PM | | Open | |
| Friday 15 September 2017 8:30 PM | | Open | |
| Friday 22 September 2017 8:30 PM | | Open | |
| Friday 29 September 2017 8:30 PM | | Open | |
| Friday 6 October 2017 8:30 PM | | Open | |
| Friday 13 October 2017 8:30 PM | | Open | |
| Friday 20 October 2017 8:30 PM | | Open | |
| Friday 27 October 2017 8:30 PM | | Open | |
| Friday 3 November 2017 8:30 PM | | Open | |
| Friday 10 November 2017 8:30 PM | | Open | |
| Friday 17 November 2017 8:30 PM | | Open | |
| Friday 24 November 2017 8:30 PM | | Open | |
| Friday 1 December 2017 8:30 PM | | Open | |
| Friday 8 December 2017 8:30 PM | | Open | |
| Friday 15 December 2017 8:30 PM | | Open | |
| Friday 22 December 2017 8:30 PM | | Open | |
Friday 18 August 2017 8:30 PM
Friday 25 August 2017 8:30 PM
Friday 1 September 2017 8:30 PM
Friday 8 September 2017 8:30 PM
Friday 15 September 2017 8:30 PM
Friday 22 September 2017 8:30 PM
Friday 29 September 2017 8:30 PM
Friday 6 October 2017 8:30 PM
Friday 13 October 2017 8:30 PM
Friday 20 October 2017 8:30 PM
Friday 27 October 2017 8:30 PM
Friday 3 November 2017 8:30 PM
Friday 10 November 2017 8:30 PM
Friday 17 November 2017 8:30 PM
Friday 24 November 2017 8:30 PM
Friday 1 December 2017 8:30 PM
Friday 8 December 2017 8:30 PM
Friday 15 December 2017 8:30 PM
Friday 22 December 2017 8:30 PM