Conscious Speed Dating 30-45
[On this page you are Booking for the 'Age Range 30-45
' event]
Please note the next date was originally scheduled for Sun 22nd Jan and will now be at the same time on Sun 29th Jan.

(Join Our Mailing List to hear about other age ranges)

A UNIQUE SPEED DATING EVENT
Fun, relaxed, non-pressured, creative, different...
** IF YOU ALREADY KNOW ALL THE DETAILS YOU NEED **
** SCROLL DOWN TO THE BASE OF THIS PAGE TO BOOK **

As Featured In: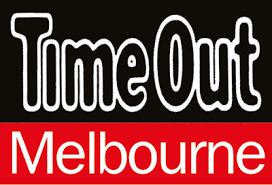 ------------------------------------
FRAMEWORK DETAILS:


Next Date/Time: Visibly confirmed on the next page (before you book)
Age Range: Ages 30-45
(Slight flexibility if you genuinely tend to date at an age difference)
Numbers: 12-16 people of each gender (24-32 overall).
Dress Code: Decent/Comfortable Casual (Some simple movement is involved, so women are advised to wear leggings if they wear a dress or skirt)
Tickets: $39 Earlybird ($47 standard) - Online bookings only, NO tickets at the door
Venue: Brunswick or East Brunswick (exact details sent on booking)


------------------------------------



What happens in the event...



We start with a few group warm-ups so the first dates aren't at a disadvantage as people drop into the space

Each is date is a simple, fun and fascinating facilitated NON-VERBAL interaction, winding down with a couple of minutes to verbally share with each other how you experienced it. This event will particularly suit people who are interested in connecting with others in ways that are creative, spiritual, intuitive, alternative, or otherwise a little 'outside of the box'.

At the end we close with 15-25 minutes of social chill-out time.
Read on...

------------------------------------

Chai & Chatting ... Another opportunity to connect ...

After the event officially ends there will be 20-30mins to chat away and enjoy some chai or herbal tea in an unstructured social space. You can also use this time to finalise who you are going to tick 'interest' in on your confidential date sheet.

------------------------------------

Your Matches...
Date sheets are processed in the usual Speed Dating way, and details of Matches are E-mailed out within a couple of days after the event.

------------------------------------

We support diversity...
This is structurally a heterosexual event (all dates are in M/F pairs)
However, in order to support authentic human variety, each date sheet has everyone's name on it, and you can tick whomever you like. All date sheets are treated with absolute confidentiality.

------------------------------------

Stay in touch with us:
E-mail: CSD.Melbourne@gmail.com
Mailing List for All Our Events: www.eepurl.com/iLCIr
More Information: www.speeddatingmelbourne.net
We also run related non-dating events: facebook.com/SpiralEvents

------------------------------------


Cancellation Policy:
Tickets are non-refundable unless there is someone on the Waiting List who is able to take your place. If you're unable to attend please let us know ASAP, as balancing gender numbers is essential. [If a refund is possible, but cancellation is 1 week or less before the event, we retain a $10 admin fee.]