Fiona McGregor in Conversation with Shady Cosgrove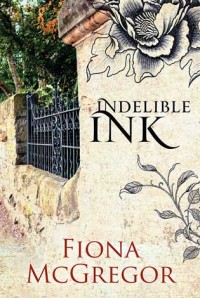 Description
Come join us with Fiona McGregor as she talks about her award-winning novel, Indelible Ink, in conversation with Shady Cosgrove.
Fiona McGregor is a Sydney author and performance artist. She writes novels, essays, articles and reviews. Since 1993, she has published 5 books.
Indelible Ink was published to a broad and enthusiastic readership. Set in contemporary Sydney, this novel is a family saga; it is a love/hate song to Sydney, and a savage indictment of middle-class conservatism, real estate obsession, and Australian affluenza.
Indelible Ink won the Age Book of the Year and was shortlisted for the Indie Book awards, the Barbara Jefferis Award, and the WA Premiers Awards. It was published in the UK by Atlantic in June 2012.
Join Wollongong Writers Festival for its exciting third event of 2016!
Tickets $10
FREE finger food and wine, juice, and mineral water provided
Indelible Ink ($24.99) books will be for sale at the event from The Best Little Bookshop In Town (EFTPOS facilities available) and author will be available to sign books.
This event is proudly brought to you by Wollongong Writers Festival, the University of Wollongong, South Coast Writers Centre and Wollongong Art Gallery.
Time
6:30-7:30 PM
Thursday 28 July, 2016
Venue
Tom Thumb Room, Wollongong City Library
41 Burelli Street
Wollongong, NSW 2500
Contact Details:
Linda Godfrey
Program Manager, Wollongong Writers Festival
Email: program@wollongongwritersfestival.com
This event is currently closed and no contact details are available