World-building – creating authentic fictional worlds

Description
Writing workshop with Marianne de Pierres - World building, Saturday 6 August, 12.30 - 2.30pm. $15 members, $25 non-members.

Venue
Bank of Queensland Room, Level 4, State Library of Queensland
Cultural Precinct
Stanley Place
South Brisbane, Qld 4101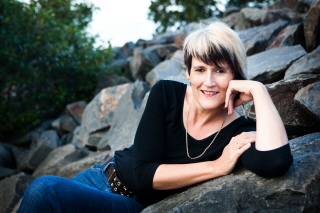 Marianne de Pierres
Marianne de Pierres is a multi-award winning Australian author of novels written in the science fiction, fantasy, crime, and young adult genres. Over the twenty years Marianne has been a professional writer, she's acquired a wide skill base and knowledge about the craft and business of writing. Marianne is currently tutoring in writing at the University of Queensland and studying her PhD in Creative Writing?
Workshop:

World-building – create authentic fictional worlds without turning your novel into an indigestible travel diary. How much do you need to know before you begin? Learn what to put in and what to leave out. Marianne de Pierres workshops everything learned about world-building over seventeen genre novels.


Contact Details:
Jenny Stubbs info@booklinks.org.au 0409 266 786
This event is currently closed and no contact details are available