The Bald & the Beautiful Spring Cocktail Party

Thank you for supporting our final fundraising event of the year (post head shaves, a chest wax and a movie night), which will help the Heart Centre for Children purchase essential equipment, and conduct research, that will benefit heart children in the Riverina and Australia-wide. A great opportunity to dress up, have an evening out and share a laugh with friends. We look forward to seeing you there. Regards Fiona, Charlie, Christie, Annabel, Sara, Kym, and Kirsten.
17 September 2016, 7-11:30pm
(Please note: Tickets are limited)
The Riverine Club
3 Sturt Street
Wagga Wagga, NSW 2650
Fiona Culley 0488331422 fionaculley@yahoo.com.au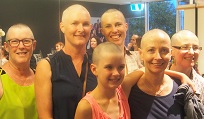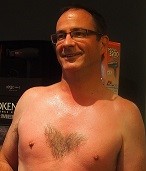 A big thank you to our sponsors.
AFL Riverina
Airzone/Jumping Beans
Alberts Music, Sydney
Allisons Music
Ari Jewellery, Brisbane
Australian Rugby Union
Bargain Buys
Blue Illusion, Wagga Wagga
Booktopia
Canningvale Homewares
Cellarmasters
Chaston St Nursery
Collingwood Football Club
CSU Catering
CSU Print
Dan Murphy's
EcoDirect/Wotnot
Forum 6 Cinemas
Geelong Football Club
Hawthorn Football Club
Helen Crawford Photography
Helena's Beauty
Hillis Ford
Ishka
Kim Lodge Remedial Massage Therapy
Lil Melodies, Wagga Wagga
Lincoln Cottage Motor Inn
Lollyworld, Brisbane
Mater Dei DJ team
Mates Gully Accommodation and Catering
Mink Hair & Beauty
My Four Daughters Pty Ltd (4daughters.com)
MyNRMA Motorserve, Wagga Wagga
Northside Pharmacy
NRL Riverina
Pizzazz
Positively Growing
Qantas
Relax Kids
Retief Organic Wines
RIVdrive Driver Education, Wagga Wagga
Riverina Conservatorium of Music
Riverine Club
Skye Bellamy Art Designs
StayPut Bedding
Sydney Football Club
Sydney Swans Football Club
The Brumbies Rugby Union Club
The Ironclad Barber
The Lawson
The Reject Shop
The Restoration Centre
The Shed
The Touch Up Guys, Wagga
The Voice, Channel 9
Trail St Coffee Shop
TryBooking
Uneke Lounge
Woolworths Kooringal
Yalumba/Samuel Smith and Sons
Individual Auction/Giveaway Contributions: Alicia Quirk (Rugby 7's), Seth Stoltenberg (Rugby) Kaitlin Staines (Tennis) Liam Dedini (Soccer), Warren Smith & Phil Jenkins (Cricket), Fiona McCann (Norwex Consultant), Geoff Crouch, Kirsten Shaw, Gaing, Lea Battley, Tara Barrett, David Stratton, H. and C. Kozlik, A. & A. Bowcher, M. Cerabona, R. Cerabona, F. & C. Culley, A. & S. Stockman
*TryBooking proudly supports charities by donating back all booking fees*
This event is currently closed and no contact details are available