STORK THEATRE DONATIONS FUND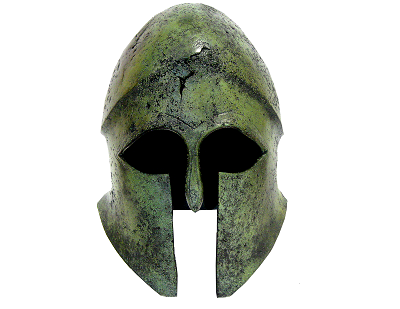 We are excited to invite you to become part of Melbourne's cultural fabric.
Stork Theatre is seeking donations to our February,6-19 ,2017 Australian premiere of:
THE RAGE OF ACHILLES
from
Homer's ILIAD
An 80 minute one- person play.
Over 2700 years ago Homer wrote his story of the Trojan War, one unsurpassed in splendour and passion. He sings of Helen, 'the face that launched a thousand ships'. Of the raging, brilliant Achilles, and his love for his comrade in arms, Patroclus. Of noble Hector, the greatest of all the defenders of Troy, and his beloved Andromache. Of the heroic Trojan King, Priam, who kisses the hands of the man who killed his son…
Homer journeys us into the minds and souls of the players, human and divine, as they suffer the nightmare of war… and dream of peace.
YOUR SUPPPORT IS NEEDED
All donations gratefully accepted.
Join one of our Homer Giving Circles:
Helen's Circle $50---$199 You will be named and honoured on the Stork Theatre website and receive a glass of sparkling wine after the show.
Apollo's Circle . Donate $200- $499 You will receive 2 complimentary ticket to the show, and you will be named and honoured on our website and The ILIAD theatre program.
APHRODITE'S CIRCLE Donate $500- $999. You will receive 3 complimentary tickets to the show and glasses of sparkling wine after the show.You will be named and honoured on our website and the theatre program
ATHENA'S CIRCLE. Donate $1000++... You will receive 4 complimentary tickets and an exclusive invitation to meet the artists with a glass of sparkling after the show. You will be named and honoured on our website and The ILIAD theatre program.
All donors will also be invited to join the inaugural meeting of the Melbourne branch of the ITHACAN FRIENDS OF HOMER. This organisation is based on the Greek island of Ithaca. It supports the archaeological dig site (universally known as) Odysseus' Palace which was visited by our Homer Literary Tour. Recent earthquake damage means it needs all the support we are able to offer….
or Donate by cheque - made out to The Stork Theatre. 30 Bedford st, Collingwood, 3066.
Although donations are not tax deductible, they are ambrosia to the gods.
On the next page you will be asked TICKET QUANTITY ? - enter 1
Then On the following page you will be asked for DONATION AMOUNT.
We will be eternally grateful
Helen
Contact Details:
Helen Madden helen@storktheatre.com.au 0417 589 987
You will receive an immediate confirmation of your donation from TryBooking and later a personalised thank you email from The Stork Theatre.
This event is currently closed and no contact details are available