Sinatra Style - A Tuxedo Show
Speakeasy HQ
Apollo Theatre
522 Flinders Street, Melbourne
If you love the Rat Pack in all their golden era glory, you'll Love Sinatra Style. Presented by one of the truly great jazz singers, and crooners, Roy Maloy takes the audience on an irreverent journey with songs and stories of the singers who gave us the anthems such as Under My Skin, Mr Bojangles, Mack the Knife and more. Performed at Australia's only dedicated vaudeville theatre, you're experience will take you to an authentic speakeasy, with smoke filled room, candy dolls and fantastic music!
Between Sunday 20 August 2017 and Friday 29 September 2017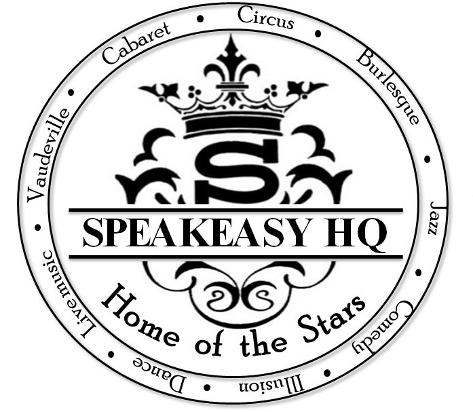 Like us on Facebook Speakeasy HQ  for up-to-date listings of performers, promotional offer and the latest news or for more information, bookings or the latest specials log onto the website.
Latecomers Policy
The performance will commence promptly at the advertised time. Speakeasy HQ reserves the right to admit latecomers only when/if there is a suitable break in the performance, and to relocate seating. Management reserves the right to refuse admission; this policy is to prevent disruption to other patrons and the performance.
For direct inquiries contact the beautiful Knuckles at Knuckles@Speakeasy-HQ.com or Phone - 0425 800 949
If contacting Speakeasy HQ Thurs - Sat, please ensure you leave a voicemail or send an SMS to assist in a quick reply. 
Sessions
| | | | |
| --- | --- | --- | --- |
| Sessions | Description | Status | |
| Sunday 20 August 2017 6:00 PM | | Open | |
| Friday 25 August 2017 7:30 PM | | Open | |
| Tuesday 5 September 2017 8:30 PM | Presented in The Vault with special guest inctrl croon artist, Andy C | Open | |
| Tuesday 12 September 2017 8:30 PM | Presented in The Vault with special guest inctrl croon artist, Andy C | Open | |
| Tuesday 19 September 2017 8:30 PM | Presented in The Vault with special guest inctrl croon artist, Andy C | Open | |
| Thursday 21 September 2017 8:30 PM | | Open | |
| Friday 29 September 2017 8:30 PM | | Open | |
Sunday 20 August 2017 6:00 PM
Friday 25 August 2017 7:30 PM
Tuesday 5 September 2017 8:30 PM
Presented in The Vault with special guest inctrl croon artist, Andy C
Tuesday 12 September 2017 8:30 PM
Presented in The Vault with special guest inctrl croon artist, Andy C
Tuesday 19 September 2017 8:30 PM
Presented in The Vault with special guest inctrl croon artist, Andy C
Thursday 21 September 2017 8:30 PM
Friday 29 September 2017 8:30 PM