North Coast Energy Forum 2016

North Coast Energy Forum 2016
WHEN - Friday 25 November 2016, 9am-5pm
CONTACT Susanna Carpi 0401 956710 or events@ncef.net.au.
------------------------------------------------------------------------------------------------------------------------------

We are pleased to announced the North Coast Energy Forum is on again! This year we are hosting the Forum in Coffs Harbour on the 25th November, continuing the tradition of holding each event in a different part of the North Coast.

For the fifth time since the first Forum in Belligen in 2010, we will bring together decision-makers from government, business and the community to work on creating a sustainable energy system for our region.

This year the theme is "The local energy revolution: Solar plus batteries plus us". Our focus is on how solar and batteries are revolutionising the energy system from a centralised to a localised model in which power returns to the people. The key questions are: How can we, in the mid North Coast, play an active part in this shift? What are the opportunities for my local community, business or organisation?

Alongside the Forum we will be holding a free battery expo with products from the main makers and local suppliers.

We look forward to bringing you another dynamic and involving event to support the local energy revolution.

Mark Byrne
Convenor, for the organising committee, North Coast Energy Forum

---
Website: www.ncef.net.au
Email: events@ncef.net.au
Social Media: www.facebook.com/northcoastenergyforum
_____________________________________________________________

Ticket prices*
Individual/Small Organisation - $165.00
(Individual tickets or tickets for a representative of a small organisation [less than ten employees]).
Large Organisation- $220.00
Ticket for a representative of a large organisation [more than ten employees]).
Concession - $82.50
Reduced ticket price for concession card holders (eg students). Ticket prices include GST.
*All ticket prices include GST.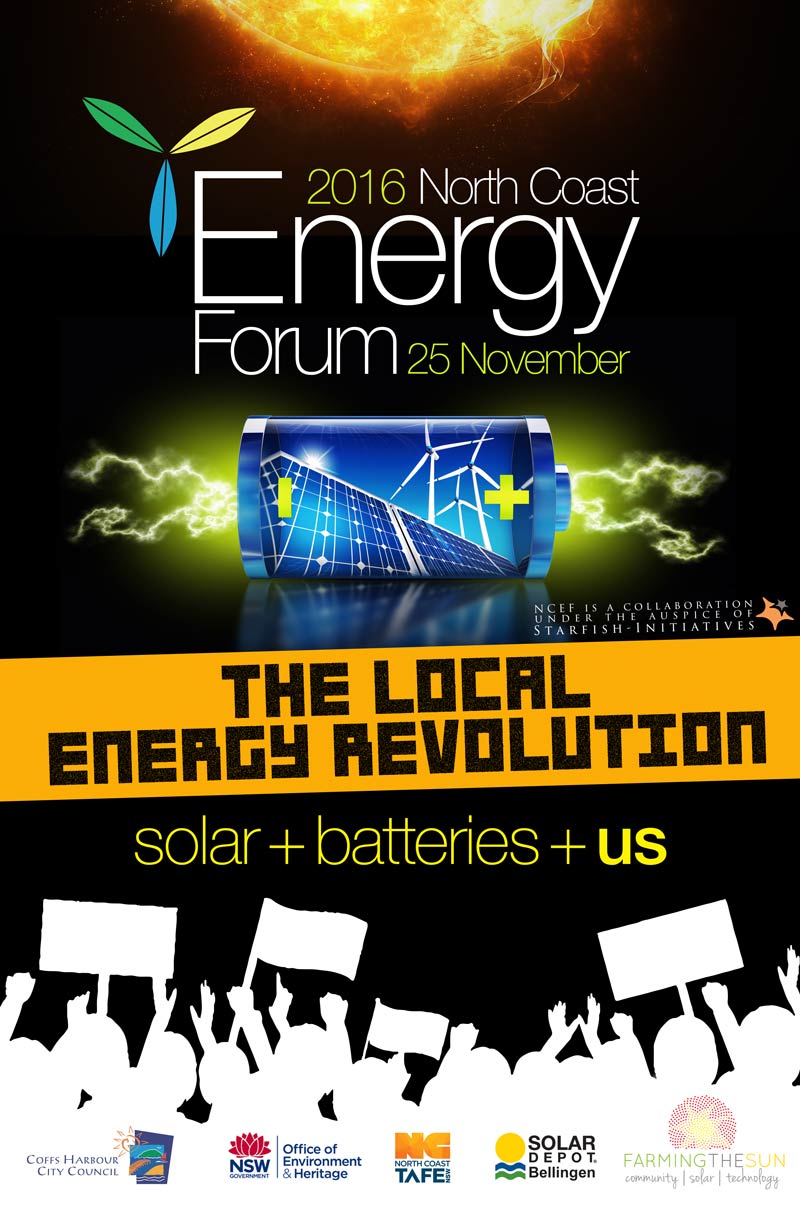 This event is currently closed and no contact details are available