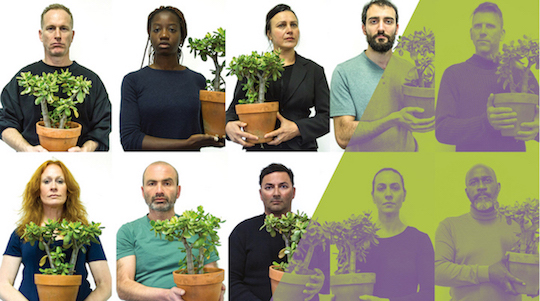 3 Sisters
25 Oct – 5 Nov The Three Sisters The Three Sisters
Directed by Greg Ulfan
Wed – Sat 7pm
$25/20
They say the secret of comedy is timing.
Anton Chekov invited us to engage with "The Three Sisters", at a time when men and women were still not seen as, and or treated as, equals.
Through a theatricalised "fly on the wall" perspective, Metanoia theatre extends Chekov's invitation to have a "good, hard look at ourselves" - now - at a point in history when the "times" are certainly more than "interesting"… but has anything changed?
"After we've gone, people will travel in airbaloons, the cut of our coats will change, they'll discover and develop a sixth sense, but life will remain the same – still difficult, full of mystery and happiness. And in a thousand years people will continue to sigh, "oh, life is draining! – and at the same time they'll continue to fear death, and will continue to not want to die." Chekov.
Performed by Chaplin-Flemming Jude, Dimovski-Kantarovski Donna, Davison Brian, Gwynne Michael, Larsen Polash , Lloyd Dylan, Mavondo Tariro, Mitsak Eric, Novikova Natalia, Sherman Joseph, & Vella Reece. Design Lara Week.
Metanoia Theatre
The Mechanics Institute
270 Sydney Rd
Brunswick, VIC 3056
CONTACT DETAILS: Metanoia Theatre
info@metanoiatheatre.com
9387 3376

This event is currently closed and no contact details are available