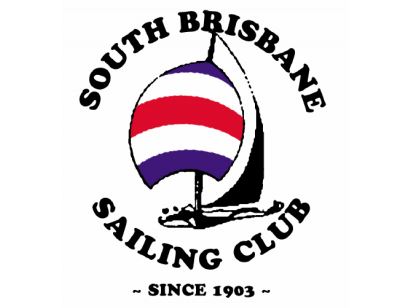 Welcome
The South Brisbane Sailing Club is a family-based club that hosts a popular sailing school and weekly social or championship races on Saturdays between September and April each year.
We have 6 Pacers, 2 Herons, 5 Lasers, 2 NS14s, and 2 Tasars available for hire for racing or recreational sailing on Saturday afternoons during the sailing season. You can sail your hire boat from approx. 1:30pm until approx. 4.30pm in the club race or within the bounds of the race course - while safety boats are on the water.
Boats must be booked and hire fees paid by 10.00am on the day of sailing, unless other arrangements have been made with the boat hire coordinator.
Some classes of boat are in high demand - so please make your booking in advance of the day of hire.
You can use this SBSC Trybooking site to ...
Pay boat hire fees - using your Credit Card or Debit Card (Visa, Amex or MasterCard)

OR

Book your hire boat - if you intend to pay by cash on the day of sailing.
Boat hire fees (including life vests and race fees) are:
$35 for members

$55 for non-members (includes club membership for the day)
Competency
Both the skipper and crew MUST be competent to sail a dinghy in tidal rivers in the same class of boat or a similar class of boat to the one you wish to hire. If you are uncertain please email sbsc.bookings@outlook.com
PLEASE SCROLL DOWN TO CONTINUE BOOKING
Cancellation and refunds
Boat hire fees will be fully refunded if you cancel your booking 24 hours before your scheduled boat hire or race. Send your cancellation request to sbsc.bookings@outloook.com. Refunds will be made within 14 days.
Boat hire fees are not refundable if the race is cancelled after starting (due to factors such as low wind, impending storms, or other safety concerns).
Times to note
Boat hire closes at 10.00am on the day of sailing

Register your boat for the race series by 10.30am

Please arrive by 12.30pm to give you time to rig your boat.

Race briefings are held at 1.45pm.

All boats must sign-on by 2.00pm

R

aces start at 2.30pm.

You must sign-off within 1 hour of returning to the club house after sailing
PLEASE SCROLL DOWN TO CONTINUE BOOKING
Location
Orleigh Park, 68 Hill End Terrace, West End, Brisbane QLD 4101
If you have any enquiries or need assistance with your booking please contact:
After completing your Boat Hire in Trybooking, please register your hire boat in a club race series. You only need to register ONCE for each boat class you sail in each race series (e.g. Laser in Social Series A or B, Pacer in Club Championship)
_______________________________________________________________________________________