Cherish Life Annual Dinner 2016
Our annual dinner is a time for the pro-life movement to come together, hear inspirational speakers and support life among great company. Come along and support the cause as we battle abortion in Queensland Parliament.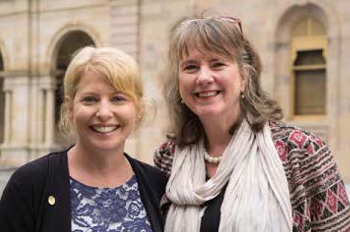 VENUE:
DATE: Thursday 20th October
TIME: 6:45pm arrival for complimentary drink.
Keynote Speaker:

Dr Rachel Carling-Jenkins MLC, DLP member of the Victorian Legislative Council.

Rachel is the first Victorian MP to attempt to reduce the barbarity of their 2008 law reforms that opened up abortion on demand. In October 2015, Rachel introduced her Infant Viability Bill into the Victorian Parliament. This bill would have made it mandatory for doctors and nurses to give medical aid to babies born alive from a botched abortion. The bill was defeated, but not Rachel who plans to continue the fight. She will share with us her learnings. This is a very timely visit as we face our own battle in the Queensland Parliament to safeguard our mothers and babies.

Author of From Sin and Sorrow to Service. Kay knows from personal experience the downward spiral into depression and self-hatred that many post-abortive women suffer. She has spoken on national and international television and radio programs and has made 21 international tours warning about the harms of abortion on mothers. Kay will be speaking on her healing abortion ministry.

rememberingsara.org