Celebrate Your Ageless Goddess
Celebrate Your Ageless Goddess!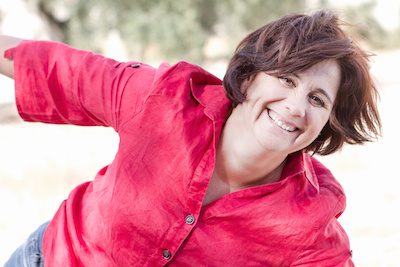 Feel great and love life at any age!

* Get tips for feeling healthy, active & joyful as you get older
* Create an inspiring wellness vision/action board to keep
* Set achievable, motivating goals to create healthy habits
* Learn simple rituals for letting go and moving forward
* Meet like-minded women in a supportive and nurturing environment

UNFORTUNATELY WE HAVE HAD TO CANCEL THIS EVENT. PLEASE CONTACT KAREN OR SHARYN FOR INFORMATION ABOUT FUTURE WORKSHOPS. OR EXPRESS YOUR INTEREST IN A WEBINAR OR ONLINE COURSE.

Date: Sunday 20 November 2016
Time: 10.00am - 2.30pm
Venue: Mt Martha House, The Esplanade, Dominion Road, Mt Martha
**Get two tickets for just $45!** includes workbooks & light refreshments (BYO lunch or walk to local shops)

Your workshop hosts...

Sharyn Paul is an authorised celebrant with a 30-year background in ceremony and ritual. Sharyn also has an honours degree in psychology.

Karen Sprey is an accredited, experienced Wellness & Health Coach with qualifications in coaching and a Graduate Diploma in Wellness.


More information...

Please contact Sharyn (0417 977 072) or Karen (0424 261 171)


Sharyn Paul: www.peninsulalifecelebrations.com.au
Karen Sprey: www.vibrantliveswellbeing.com
This event is currently closed and no contact details are available